Your search results for "Marketing automation"
---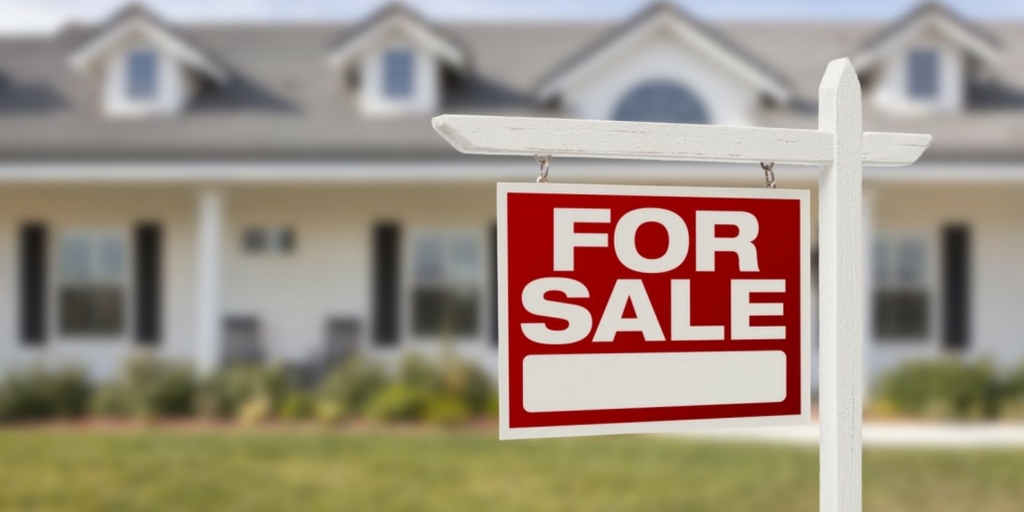 Real estate marketers using marketing automation can save time and money while increasing leads, conversions, and overall marketing success.
One of the biggest marketing trends this year is automation. HubSpot recently reported that businesses using marketing automation to nurture leads received a whopping 451% increase in qualified leads. So how can real estate marketing professionals reap these benefits while saving time and money on their efforts?
If you're using it right, marketing automation software can deliver real-time, personalized messages to prospective buyers and renters at every step of the lead-generation process. You can tailor custom email messages based on indicated interests, streamline social media efforts with scheduled posts, evaluate the success of your efforts, and adjust your strategy accordingly.
Check out these five ways that marketing automation can help you sell real estate, with suggested tools for each idea.
5 marketing automation ideas for real estate
1) Social media
Keeping your posts on multiple platforms up to date, consistent, and engaging can be a major time drain. Automating your social media marketing efforts lets you plan ahead and schedule updates on some or all of your social media channels, and lets you easily strategize about peak posting times.
Suggested tool: Sprout Social
2) Email
Having a segmented email list — sorted by when someone joined the list, what emails they've opened, their demographics, etc. — is key. This way, you can ensure you're sending the most relevant information to your prospects, keeping them invested (and keeping you out of their spam folder). Once you set up a template, plugging in your content is easy. You're able to manage your contact list and schedule emails in advance.
Suggested tool: MailChimp
3) Text messages
There's a good chance you're reading this on your cell phone, and, if not, it's probably close by. Savvy marketers are taking advantage of the ubiquitous nature of mobile devices and using texting to reach audiences with a short message that they're highly likely to read.
Suggested tool: TextMarks
4) Direct mail
While any number of virtual marketing platforms are beneficial, direct mail is still a powerful tool for real estate. It can be highly time-consuming to manage direct mail campaigns and mailing lists, but automation software that lets you generate geographically or demographically targeted mailing lists can help you reach your ideal audience.
Suggested tool: TriggerMarketing
5) Lead generation and nurturing
Converting website visitors to leads is always the goal, but it often comes with a back-breaking load of time-consuming labor. The right software lets you move your prospect through the sales funnel automatically, sending emails to educate them on the next steps, and scheduling them for viewings.
Suggested tool: SmartZip
What marketing automation tools are you using in your real estate marketing?
Related posts:
Your search results for "Marketing automation"
---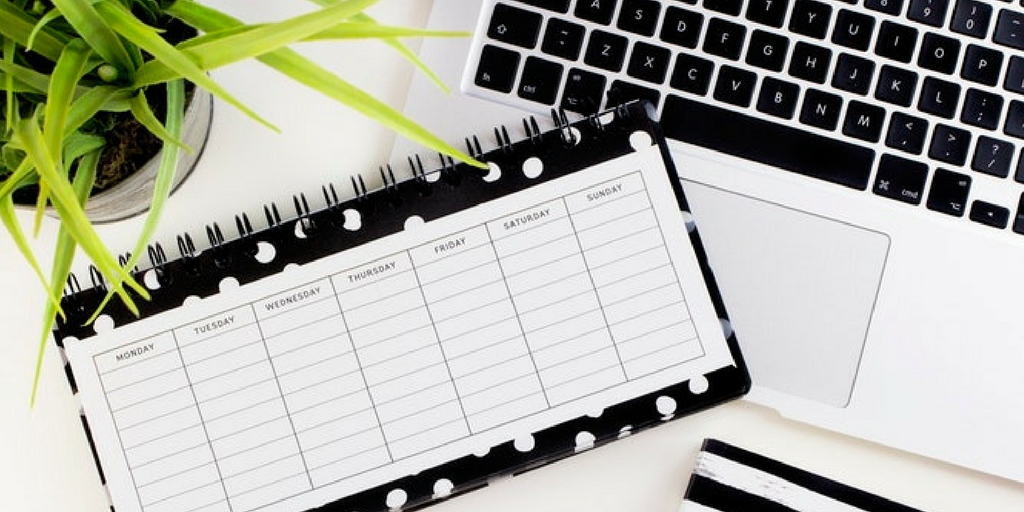 Check out these marketing automation tools for email workflows, social media scheduling, and customer relationship management.
Lately it seems like everyone is talking about marketing automation. As real estate buyers increasingly demand personalized experiences through the buyer's journey, marketers' jobs are getting tougher. They need to provide custom lead-nurturing content to all prospects in their databases.
And that's where automating marketing tasks can help.
The term "marketing automation" refers to a variety of tools used to automate the process of personalizing leads' interactions with your property. The sheer variety of these tools can sometimes be overwhelming — so we've pulled a few of our favorites in the categories of email workflows, social media scheduling tools, and customer relationship management.
6 marketing automation tools for real estate marketers
Email workflows
1. Customer.io
This tool lets you send targeted messages to your prospects, crafting them based on how they interact with your property, and making personalized messages simple. You can also keep track of conversions and create customer profiles. Our favorite part? It integrates with your mobile app or website, letting you see data in real time and trigger actions by adding in predefined rules.
2. Constant Contact
This powerful tool has some features that are unique — and can take your marketing capabilities beyond the basics. Beyond setting up and managing an automated database, Constant Contact offers Facebook fan promotion, coupons and deals, and event management.
Social media scheduling tools
3. AdRoll
This is an extremely effective tool for retargeting prospects through re-engagement on Facebook, Twitter, and elsewhere on the web. It offers cross-device and cross-platform retargeting capabilities, as well as flexible segmentation, letting you provide customized experiences that dramatically improve your marketing efficiency. It also offers customized budgeting and full control over ad spend.
Customer relationship management (CRM)
4. Pardot
Pardot is an all-inclusive marketing automation suite, but it's particularly strong for amping up your engagement with CRM integration. It's a great tool for helping your sales team shorten the sales cycle. And, in addition to CRM integration, it offers email marketing, lead nurturing, lead scoring, and ROI reporting.
5. Marketo
This cloud-based marketing software lets you drive revenue with lead management and mobile marketing. It not only helps build prospect relationships, but it helps you sustain them as well. Best of all, you can try it out for free until you're sure it's right for your company.
Bonus all-in-one tool: HubSpot
HubSpot is an inbound-marketing tool that lets you generate leads, close deals, and manage your sales pipeline from start to finish. It integrates beautifully with a content marketing strategy, with the goal of turning outbound leads into inbound ones. It includes revenue reporting, custom-event reporting, custom-event automation triggers, predictive-lead scoring, contacts and company reporting, and event-based segmentation.
What marketing automation tools do you use?
Related posts:
Your search results for "Marketing automation"
---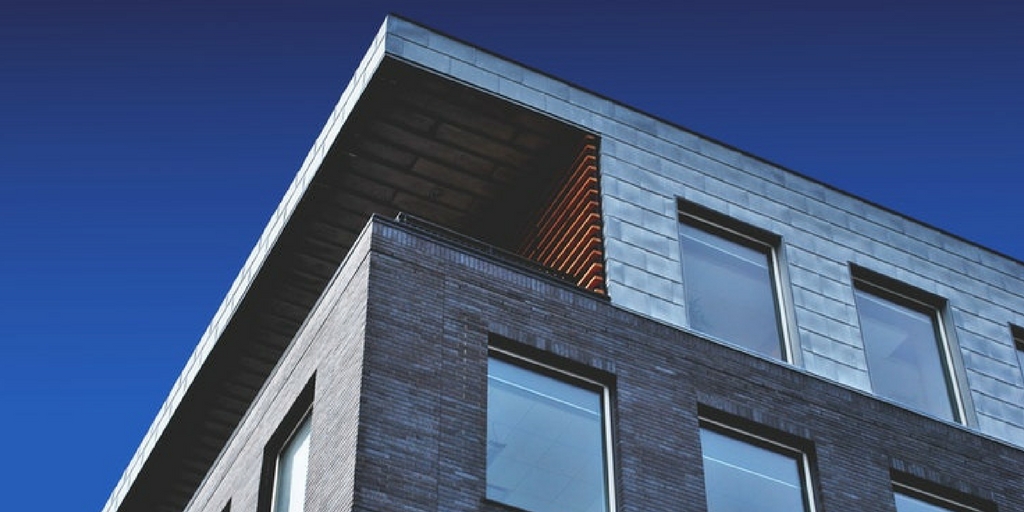 Here are Fronetics Real Estate's most-viewed real estate marketing posts from the last year.
2017 was an exciting year for Fronetics Real Estate. We officially launched our brand, and website, in September. But despite our relatively recent kickoff, FRE is an entity born out of a longstanding expertise in real estate marketing. We have been working with residential and commercial real estate clients for many years under our parent brand, Fronetics.
It is that expertise that we aim to provide for the readers of the Fronetics Real Estate blog. This year, the following have been our most-viewed posts.
Top 10 real estate marketing posts
1) Using Content Marketing to Market and Sell Luxury Real Estate
In real estate sales, you want people to find your properties, like what they see, and ultimately be moved to purchase. In other words, you want to attract visitors, convert visitors to leads, and convert leads to deals. Innovative luxury real estate firms are finding ways to leverage digital tools to guide more buyers down that path to purchase. Read more
2) This Is How Often Real Estate Companies Should Post on Social Media
With social media networks changing daily, it's hard to keep up with where to distribute content, much less how often. Countless studies have attempted to solve the social-media-frequency equation. And while audiences vary across price points and regions, best practices give us some general guidelines. Here's our assessment of social media posting frequency. Read more
3) The Metrics You Should Be Measuring in Real Estate Marketing (Hint: Not Vanity Metrics)
Whether renting a new property or launching a social media campaign, we look for instantaneous numbers that will affirm we made the right choices. But here's the problem: not all metrics are created equal. So-called vanity metrics are measurements that have no bearing on your bottom line but can give you an inflated sense of success. Read more
4) Learn How Content Marketing Increased Real Estate Sales by 37% in 90 Days
Consider this case study of a leading real estate marketing firm who chose to use digital and content marketing to shake up their traditional marketing approach. After just three months of beginning a digital and content marketing program, the firm recognized significant gains in web traffic, social media engagement, and brand exposure. Read more
5) This Is the First Thing You Should Do in Real Estate Marketing
Content marketing is one of the most effective ways to elevate your property's reputation in the market, reach prospective buyers or tenants, and increase occupancy. Yet while many real estate marketers are using content marketing, not all feel their efforts are successful. Why do so many organizations feel they are failing? Simply put, they do not have a documented strategy in place. Read more
6) Real Estate Firm Grows Sales by 300% through Content Marketing
this case study about a prominent real estate marketing firm in one of the most competitive markets in the U.S. When traditional tactics weren't bringing in the kind of business needed to sell 1,500 new-construction homes in a new planned community, the firm turned to a new content marketing program to increase web traffic and build brand awareness. Read more
7) Social Media Can Be a Strategic Weapon in Real Estate Marketing
The real estate industry is built on relationships, partnerships, cooperation, networks, and communication. Being social is a key part of forging a successful real estate marketing strategy. It's time for the industry to embrace the tools that social media platforms offer. Read more
8) Paid Digital Advertising: A Beginner's Guide for Real Estate Marketers
By investing in paid digital advertising, you can boost the reach of your posts, display ads, and videos. Pair quality content with a comprehensive digital advertising strategy, and you will be in a position to drive more traffic, create more brand visibility, and sell or lease more properties. Read more
9) 6 Signs It's Time to Consider Outsourcing Your Real Estate Marketing
Real estate companies are increasingly open to outsourcing real estate management because it allows them to focus on their core competencies while improving effectiveness. So why not apply the same rationale to bolster your marketing efforts? Don't be afraid to look outside the box for the marketing tools you need to succeed. Read more
10) 5 Tips for Building a Successful Real Estate Social Media Marketing Program
Social media is an excellent tool for real estate marketers to communicate with residents/tenants, build brand awareness, gain market intelligence, and even identify prospective tenants or buyers. Particularly if the latter is your focus, it's easy to celebrate every follower you earn as a marketing success. But it's important to remember that a social media follower doesn't necessarily equal a buyer/tenant. After all, participating in social media is not only about earning a large following; it's about building relationships with those people. Read more
Runner-up posts:
Your search results for "Marketing automation"
---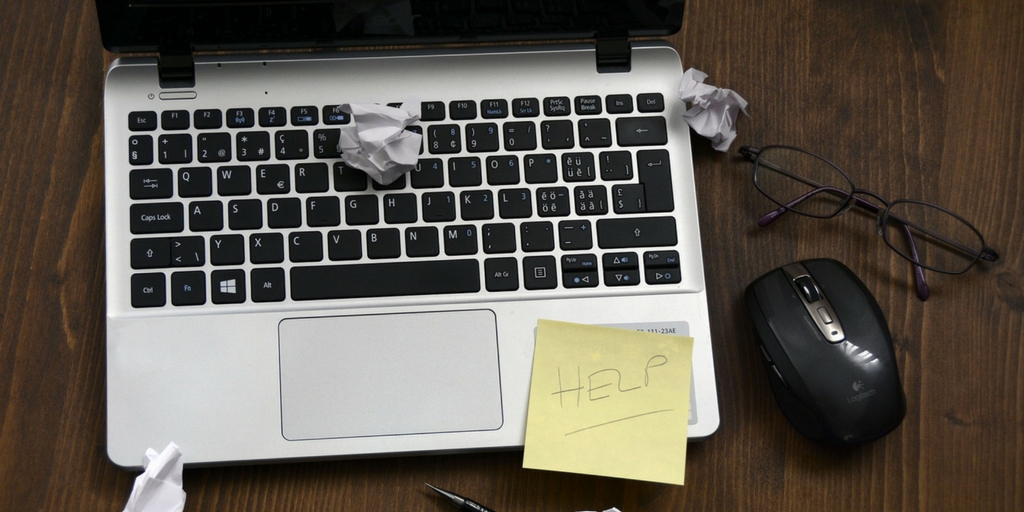 Take an honest assessment of these 6 areas to see if outsourcing your real estate marketing might be a smart move.
Real estate companies are increasingly open to outsourcing real estate management because it allows them to focus on their core competencies while improving effectiveness. So why not apply the same rationale to bolster your marketing efforts? Don't be afraid to look outside the box for the marketing tools you need to succeed.
As your competitors' marketing budgets continue to climb, your company needs expertise on your side to get the most out of your marketing dollars — and that's especially true in the digital space. Content marketing can be very challenging for novices and seasoned marketers alike. Blogging, paid search and social advertising, email marketing, social media management: there's a lot to juggle. That's why many real estate15 companies are outsourcing some — or all — of their marketing programs.
Have you considered outsourcing as an option? Maybe it's time you did. Parsing out certain projects on an as-needed basis to an outside firm can help you comfortably navigate and succeed in the marketing world.
6 signs you should outsource your real estate marketing
Assess your staff in these six areas to determine if it's time to explore outsourcing your real estate marketing efforts.
1) "Wait, what's going on with social media now?"
Do you feel like you are always reacting to marketing trends instead of planning for them? You need to be one step ahead of what's coming, especially in fast-changing spaces like social media, in order to meet your customers where they are.
Learning best practices and new tools can be challenging, especially if you're time strapped. Using an outside firm with expertise across the spectrum — and whose job depends on knowing the newest platforms and media — will give you an edge over competitors.
2) Everyone is at capacity.
Is your current marketing team able to take on new projects easily, without compromising existing responsibilities? If your staff has great ideas but not the resources to initiate them or follow through, you need to find a way to fix that.
Consider breaking off projects to an outside firm, even on a trial basis to test the waters. Plus if you outsource to experts, you won't have to reinvent the wheel in-house or risk being off trend.
3) You lack time for proper strategizing and assessment.
Do you have a unified marketing strategy in place with a way to measure objectives and results? If you're too busy keeping up with day-to-day work to step back and plan, then regularly assess how things are going, consider outsourcing.
Creating a strategy with short- and long-term goals is essential to marketing success. Using an agency to create a roadmap for you — and then to track progress — will free you up to focus on running your business. Also, an objective audit of your practices can be truly beneficial and will only improve your strategies.
3) You only have time to focus on one or two platforms/areas/ideas.
Are your marketing channels diversified? Your marketing reach needs to extend to all avenues, particularly in the digital world. Outsourcing SEO, paid search and social advertising, blogging and social media projects is a relatively easy task to manage and is absolutely essential for success in the current world.
4) You can't afford another hire.
Are you on a tight budget? If your budget doesn't allow for hiring and training key staff, outsourcing your marketing needs is a way to grow your reach and accomplish your goals without generating overhead such as training costs, benefits or payroll expenses. It's also a way to try out new projects and programs to see if they stick.
5) You don't have time for professional development.
Is there a skill set you and your employees want to advance? Gauge the temperature of your existing staff to ensure everyone's needs are being met. Retaining top talent isn't easy, so keep in mind that you don't want existing employees to be concerned about their job security.
Identity each in-house staff member's strengths and interests, and cultivate them. Strengthen what you have but look to complete your marketing toolkit with the available expertise.
Related posts:
Your search results for "Marketing automation"
---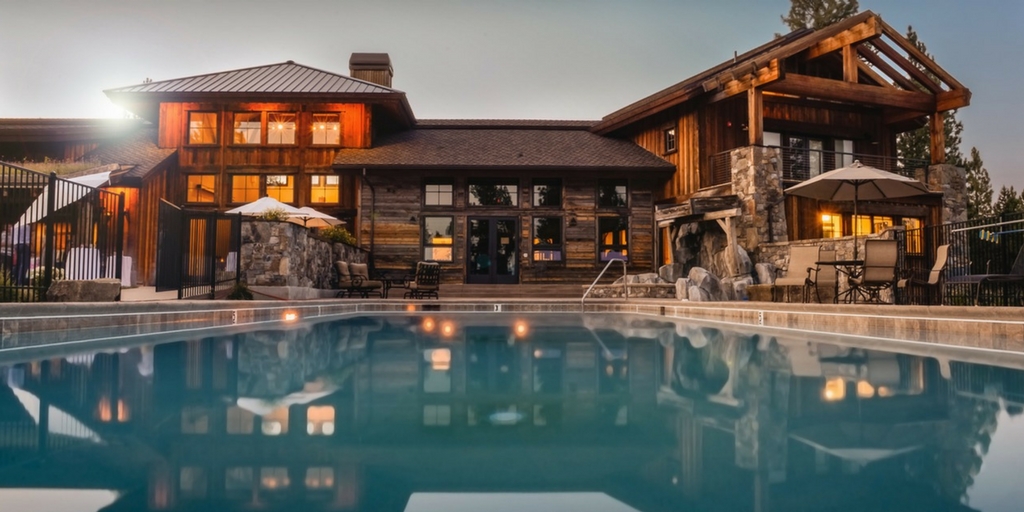 Luxury real estate firms use content marketing and social media to carry the lifestyle brand they've built around their properties into the online world.
In real estate sales, you want people to find your properties, like what they see, and ultimately be moved to purchase. In other words, you want to attract visitors, convert visitors to leads, and convert leads to deals. Innovative luxury real estate firms are finding ways to leverage digital tools to guide more buyers down that path to purchase.
Without a doubt, luxury real estate buyers are a diverse bunch. "One day I have to know all about feng shui, and the next I have to be able to talk to a pig farmer from Iowa," says one luxury real estate sales executive. "I'm like a chameleon."
And luxury buyers are trending even more heterogeneous — both geographically and demographically. What's more, they are more connected than ever before due to the proliferation of digital technologies that enable buyers and properties to connect with one another in new and different ways.
Digital marketing's role in luxury real estate sales
It's clear that technology is a strategic way for properties to get in front of more potential buyers. Moreover, it creates competitive opportunities for luxury real estate firms that are prepared to adapt to this new landscape.
Many luxury real estate firms are already using digital and social media to carry the lifestyle brand they've built around their properties into the online world. With the use of inbound or content marketing — think of it as the intersection of valuable content, social media, and lead generation — they are creating new virtual "touch points" to connect with affluent, hyper-connected luxury buyers.
What we know about luxury buyers is that they are likely to do purchasing research online. They are influenced by peers and their interactions with websites, mobile apps, and social networks. We also know that 93% of all online experiences begin with a search engine, and that 75% of searchers don't move past the first page of search results. Through publishing relevant, quality content, content marketing gives luxury real estate marketers the tools needed to make certain their properties are being found online.
Social media and real estate
According to Sprout Social's Consumer Engagement Index, which ranks industries by which ones receive the most engagement from customers on social media, the real estate industry is second overall in terms of inbound engagement relative to audience size. But how exactly, are real estate firms using content marketing to sell luxury properties?
The majority of real estate firms, through the use of social media and blogs, are seeking to draw visitors to a property's website. Others are putting social media to use for functional purposes, such as communicating real-time updates to potential buyers about project timelines or changes in sales office hours.
Content marketing gets results
Of their recent content marketing efforts, the New York City-based Corcoran Real Estate Group says they have realized significant benefits. A spokesperson for the company says, "The main thing we've seen is that the quality of the referral traffic back into our main website has significantly improved. And not only are we seeing more traffic coming in, but visitors coming in from social media sites are staying longer and looking at more things — something we had also seen with search engines, but not in such large numbers."
Corcoran isn't alone in their use of emergent technology and social media strategy to ensure maximum exposure for their luxury properties. Long & Foster's Luxury Homes e-magazine showcases luxury properties through an extensive online campaign targeting luxury clients. The online campaign drives traffic to the e-book and the website. Similarly, residential homebuilder Polygon Homes currently connects their available luxury properties to over 6,000 people through a multitude of social media platforms. The company's social followers are linked to relevant articles, outside press coverage, and traditional marketing resources that serve to build on the lifestyle brand of each property.
Real estate firms are also recognizing value in blog content as way to attract visitors and nurture leads. For example, One Riverside Park, a New York City building with luxury condo units for sale, uses its blog to highlight not only their property, but also additional relevant information such as neighborhood amenities, seasonal local weather, and area restaurants.
Boston is experiencing a substantial upsurge in construction of high-end luxury residential units. And local real estate firms are using content marketing to sell those luxury units.
Seventy percent of the luxury units at the 60-story Millennium Tower under construction in Boston's Downtown Crossing neighborhood have been sold. Millennium Partners, the firm responsible for the marketing and sales of the luxury units, has embraced content marketing as part of their overall marketing strategy. Millennium Tower's Facebook page not only shares construction progress, sales information, and related press coverage, but neighborhood amenities, industry trends, and an array of visual content that's more often than not shared widely by followers.
Building a data-driven strategy
Beyond increased prospect engagement and driving more traffic to their websites, other firms are using content marketing as a way to gauge market reception of traditional print marketing materials and the general perception of properties. Knowing what resonates online through focus group-like participation is valuable information that marketers are finding bolster their offline marketing efforts.
In that same vein, while real estate marketers are realizing value from creating and sharing content, they're also recognizing the importance of analytics and measurement.
Real estate marketers are using content marketing metrics to determine what type of content is inspiring current customers and pulling in new leads. These firms are looking at how their online numbers compare daily, weekly, and monthly and planning content accordingly. Specifically, they're monitoring measurements like page views, video views, document views, content downloads, and social conversations. They're examining how sales are impacted by social media and digital content by tracking metrics such as referrals from Facebook, Twitter, Pinterest. Knowing all of these metrics allows for a more nimble real estate marketing strategy — one that's able to rapidly adapt and engage potential buyers in real time.
Content marketing is a new approach to an old strategy — one that's putting real estate marketers in charge of the way potential buyers interact with their properties.
These marketers are guiding prospects down the road of purchase through lead generation campaigns, capturing emails and other contact information through blog subscriptions and form completions for content downloads. They're strengthening branding efforts for their properties by building robust online social communities and employing previously untapped sources of referrals. And real estate marketers who use content marketing are seeing their properties rank higher in search engine results pages, experiencing a steady increase in their website visitors, and increasing conversion rates of leads and sales.
Taking into consideration the changing demographics and increased digital connectedness of luxury real estate buyers, firms that seek to broaden the reach of their marketing efforts through new and emergent technologies will aggressively position themselves as strong competitors in an increasingly competitive luxury property market.

Related posts: