Archive for Elizabeth Hines
---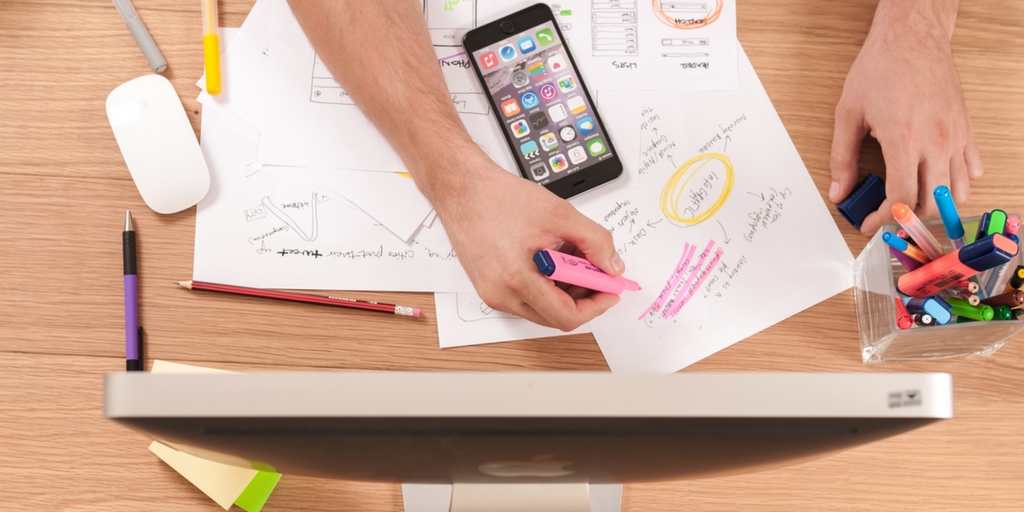 If you want to measure brand awareness for your property, use these 4 metrics, which indicate if prospective buyers or renters know about it.
When it comes to selling property — particularly luxury properties — growing brand awareness is an important goal. Prospective buyers need to know that your property exists and that it can provide the kind of lifestyle they're looking for.
Measuring how well you're doing at getting the word out about your brand and property/properties is critical to optimizing your marketing strategy. But measuring brand awareness can be tricky.
To help you quantify the results of your efforts, here are 4 metrics that indicate that you're building brand awareness.
4 metrics to measure brand awareness
1) Social media reach
The reach of your social content has a direct impact on your brand awareness. As your social media reach grows, so does your potential brand audience.
SharedCount is a free online tool that allows you to track the number of times a piece of content has been shared on social media, including Facebook, LinkedIn and Google. It's an easy way to get basic information about your social reach, so you can spend less time tracking tweets and more time producing your content.
2) Brand mentions
There's a great deal of value to be gained from monitoring discussions about your brand and properties online. Tracking brand mentions can lead to honest feedback and objective insight from potential buyers.
There are several options you can use to track brand mentions. We prefer the convenience of Google Alerts, which allows you to easily set up a custom alert.
Or Hootsuite can track brand mentions, as well as specific keywords and phrases, (like individual properties or neighborhoods) across all of your social media feeds.
3) Blog shares
By adding a share bar to your blog posts, you make it easy for readers to share your blog content on social networks, spreading awareness about your content and your properties through the amplifying effect of social media.
These share bars are easy to set up and even easier to monitor. By measuring your average number of shares per blog, you can track what content your users are drawn to and what pieces fall flat.
4) Search volume
One of the main sources of traffic for most websites is through simple searches. If people are searching for your company or properties, that's a pretty solid indication that they are aware of your brand.
Using online tools, such as Google AdWords or Moz, you can track the searches for your listings, blogs, social media platforms, and any other variation that you find useful. These tools are free, easy to use, and perfect for determining if your brand is popping up when potential buyers are searching.
How do you measure brand awareness?
Related posts:
Archive for Elizabeth Hines
---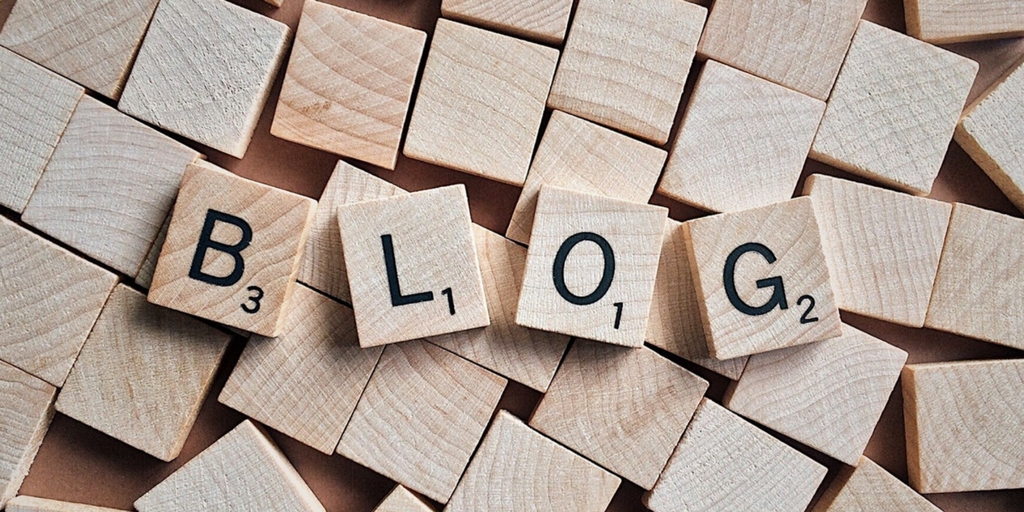 We recommend these blogs for real estate marketers who want to learn more about content marketing, social media, the real estate industry, and more.
One of the most exciting aspects of real estate marketing is that there's always something new to learn. As technologies constantly evolve, there is an ever-growing field of ideas being generated and discussed—and every real estate marketer should be a part of it!
We've compiled this list, letting you in on 10 of our favorite blogs that we think you should be following, too. You'll find information and ideas about overall best practices, social media use, writing effective content, and more.
10 must-follow blogs for real estate marketers
1) HubSpot Marketing
HubSpot Marketing is a phenomenal resource for all content marketers, including real estate marketers. It covers everything you need to know to become a marketing whiz. Topics include SEO, blogging, social media, lead generation, email marketing, lead management, analytics, and more.
2) Social Media Today
Social Media Today is a great go-to resource for all things social media. The blog frequently features insights from leaders in the field. And SMT's team of influencers covers topics including social media developments, trending, social marketing, digital strategy, and content marketing.
3) Propmodo Real Estate
Propmodo Real Estate is the place for cutting-edge insights into how technology is changing the way commercial real estate is acquired, managed, and used. This multimedia site follows people, practices, and tools that are shaping the business of real estate.
4) RIS Media
RIS Media's blog is a good resource for practical, actionable marketing tips. You can find articles that guide you through things like landing pages and community pages, as well as wider insights and market reports.
5) BombBomb
Another real estate-specific site, BombBomb's blog is dedicated to building relationships through video to create more opportunities in email, text, and social media. It's particularly strong on email marketing, which is still the most profitable form of marketing online.
6) Quicksprout
While he doesn't focus specifically on real estate, Quicksprout writer Neil Patel shares excellent advice for getting and converting traffic. It's not difficult to find actionable ideas and apply them to real estate marketing.
7) Geek Estate
Another good choice for the tech-savvy marketer, Geek Estate focuses on what's happening in real estate technology — for example, the changes happening with Zillow and Trulia. This is a great resource for being on the cutting-edge of upcoming trends.
8) OutBound Engine
A good resource for the nuts and bolts of lead generation tactics, OutBound Engine has practical tips and catchy, readable material.
9) Backlinko
Backlinko is your new go-to for all things SEO. Since real estate marketers often struggle with search engine ranking, Backlinko offers real estate-specific SEO articles chock full of great advice.
10) Get Vero
GetVero is another great choice for email marketing ideas. While not real estate-specific, this blog details newsletters, drip sequences, follow-ups, and more.
What blogs for real estate do you follow?
Related posts:
Archive for Elizabeth Hines
---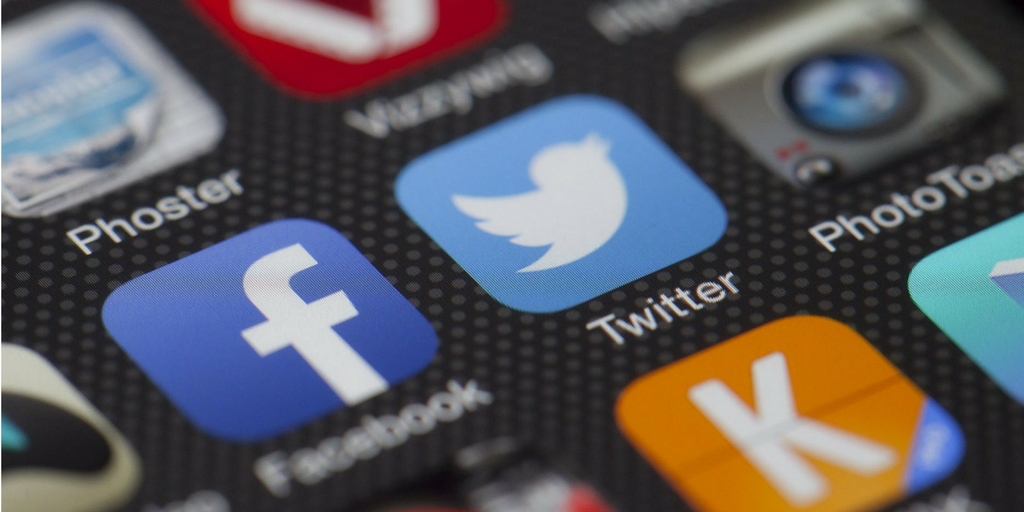 Our infographic breaks down the ideal social media posting frequency for properties and real estate companies on Facebook, Twitter, Instagram, and LinkedIn.
"Content is king, but distribution is queen and she wears the pants."
These are wise words from BuzzFeed's Jonathan Perelman, indicating that creating interesting and pertinent content is just half the battle. To reach your target buyer or tenant, raise brand awareness for your property, and drive sales, your content needs to be delivered consistently over time, at the right time, and on the right platform.
But keeping pace with where to distribute content, let alone how often, is no easy task. With social media networks changing daily, and countless studies trying to solve the social-media-frequency equation, things can seem hopelessly confusing.
To help you navigate these murky waters, we've assembled this infographic, based on our assessment of best practices. Of course, audiences vary widely across price points and regions, but we hope this resource will give you some general guidelines.
Social media posting frequency for real estate: An infographic
A few points to consider
Here's a little more information on why we came to these conclusions for social media posting frequency for each platform.
Twitter
After looking at various statistics from other brands, which suggested an ideal frequency far lower than our own, we conducted an experiment, using our supply chain brand, Fronetics. After dropping our post frequency for a month, we confirmed that our engagement, web traffic, lead generation, and other key performance indicators are at optimal levels when we tweet 40 times per day.
Facebook
Facebook's algorithm favors quality over quantity. This means that the more engaged your followers are with your content, the more likely they are to see your posts. So posting content that doesn't facilitate engagement can actually decrease the likelihood that your audience will see your posts.
It's also important to remember that the lifespan of a Facebook post is about 5 hours — much longer than that of a tweet. We've determined that for optimal Facebook engagement, you don't need to provide a constant stream of content to get your audience's attention. Instead, your focus should be distributing the most relevant, interesting content you can, at a time when most of your audience will be on Facebook.
Instagram
We're in agreement with most Instagram experts in that we find that, as with Facebook, it's best not to overwhelm your audience with a constant stream of content.
Additionally, your posts have a long lifespan on Instagram. A Union Metrics study found that many Instagram posts continue to receive engagement for days — even weeks — after posting. We've found that focusing on compelling images with strategic messages, posted at a low but consistent frequency, you'll get the most bang for your buck on Instagram.
LinkedIn
LinkedIn is generally acknowledged to be the elder statesman of social networks. A more formal and technical social media network, it's a platform for serious business-related content. It's a place where users seek information about potential investments, as well as market information — and that's a goldmine of opportunity for you.
We've found that posting just once per workday, or even less, and posting content that's less promotional and more heavily focused on market trends and insights is the best practice for LinkedIn. Your goal is for followers to come to consider your company or property as a go-to resource about the real estate market, local amenities and attractions, and investment opportunities.
Conclusion
The numbers you see in our infographic reflect what we've found works best for us and our clients in terms of social media posting frequency. Your company, or your marketing partner, should conduct due-diligence and determine what the right social media posting frequency is for your business.
Experimenting with different social media networks and posting frequencies will give you greater insight into your ideal distribution approach. Maintaining a dynamic and fluid posting strategy will ensure that your social efforts drive followers to action, rather than drive them away.
Related posts:
Archive for Elizabeth Hines
---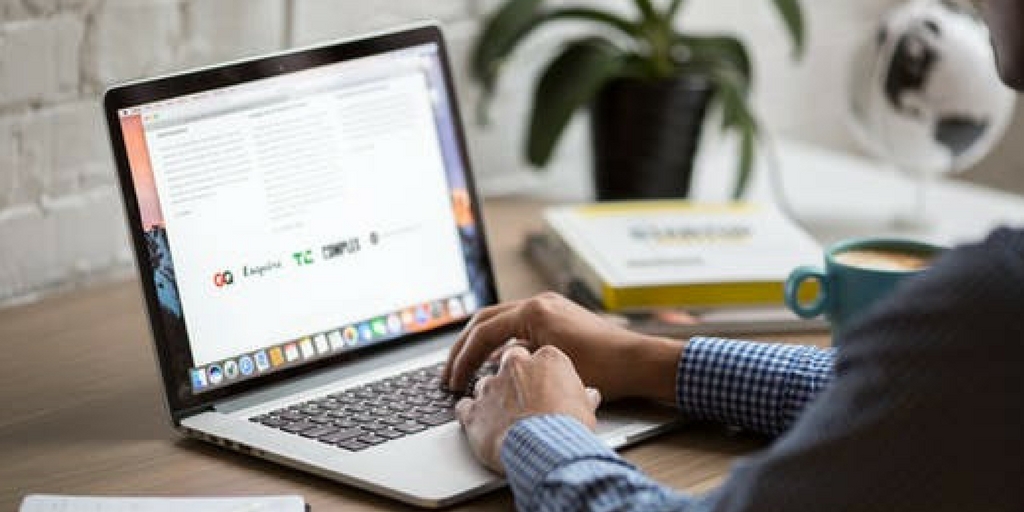 Newspaper ads won't cut it any longer. You need to be publishing educational, branded, email, and entrepreneurial content to sell real estate.
There's something reassuring about the tried and true. Traditional marketing methods have worked for generations — why not trust that they will continue to be all you need? But, in today's digital world, you can't afford to just create a listing, place an ad in a magazine, and hope all your units sell.
The good news is that content marketing opens up interesting, innovative, and exciting possibilities, not only for spreading awareness about your properties, but for shaping your company's brand and corporate personality. We think that once you embrace content marketing, you won't look back.
As you start experimenting with this type of marketing, here are 4 types of content you need to sell real estate.
4 types of content you need to sell real estate
1) Educational content
One of the fundamental principals of content marketing in the real estate industry is that your most valuable commodity is not your properties, but your expertise and thought leadership. We often hear our clients worry that publishing educational content is "giving away trade secrets." While this is an understandable fear, it's time to abandon it.
Creating content that educates your audience. For example, a piece about finding investment opportunities for your target client base establishes you as a trusted source of useful information. And it means your readers are far more likely to become your clients.
2) Branded content
Creating effective branded content is all about ensuring that your audience is "consistently seeing your name, style, and thoughts," while avoiding "being too promotional and one of those spammy real estate-types," writes Forbes contributor Steve Olenski.
James Becker, CEO and founder of Fusion Growth Partners, suggests that the "story" of a brand should be at the root of all content and marketing efforts: "The story can create an almost tangible expectation for the reader to the level of service and authentic connection they will receive as a client."
3) Email content
Getting email content marketing right can be tricky. Of course, step one is gathering an email list. Olenski suggests that "when you think about your email marketing strategy, your first thought should be: 'What content or experience can I create that will make someone give me their email?'"
Once you've established a list of emails, you can experiment with different copy, and refine your list, segmenting it into different buyer types. Email marketing is a great place to experiment with automation.
4) Entrepreneurial content
"Real estate is similar to entrepreneurship in that it requires sourcing projects and adding value through the process," writes Olenski. For example, According to Joe Pierson, CEO of BigKeyRealestate, "[Brands] should try to tap into the huge income potential of people who work in tech by framing real estate as an entrepreneurial endeavor suitable for their backgrounds. This … could open up a wealth of new buyers to work with."
The bottom line is that content marketing is about generating value for customers and telling the kind of story that cements your reputation as a trusted knowledge source.
How do you use content to sell real estate?
Related posts:
Archive for Elizabeth Hines
---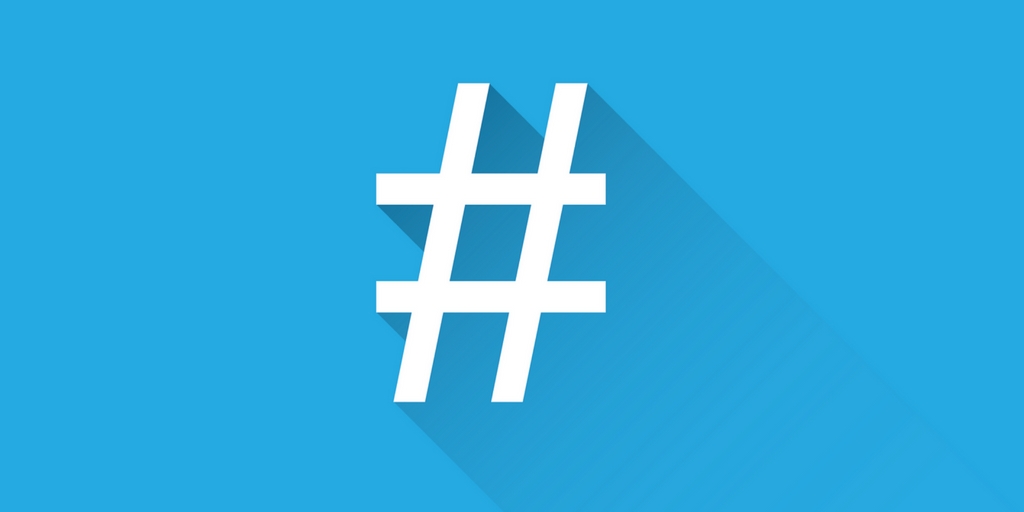 Strategic use of social media hashtags can help increase your property's visibility and grow organic reach on Twitter, Facebook, and Instagram.
You're likely to be vaguely aware of hashtags, at least in your personal social media life. But perhaps you're not intimately familiar with how they can play into your real estate marketing strategy. Whether you #lol at it or not, using social media hashtags wisely can actually be a major boon to your social media marketing efforts.
What is a social media hashtag?
Before we dive into too much detail, let's take a moment to establish what exactly a hashtag is.
While you may remember it as a pound sign (or "sharp" sign, or number sign), this symbol's meaning has radically changed in the past 15 years. In fact, its new definition has even been added to the Oxford English Dictionary.
A hashtag, according to the OED's American counterpart, the Merriam-Webster Dictionary, is "a word or phrase preceded by the symbol # that classifies or categorizes the accompanying text (such as a tweet)."
Essentially, the hashtag has two concurrent functions: It places content within a specific area of interest or keyword, and it facilitates a search for it.
How to use hashtags in social media marketing
You may already see how using hashtags can help your social media content's visibility.
Hashtags automatically function as links. For example, if a user interested in San Diego real estate clicks on #sdhomesforsale, all public posts labeled with that hashtag will show up. This is true of Twitter, Instagram, and Facebook.
Using hashtags in your social media content allows you to:
Categorize your content
Draw attention quickly and easily
Drive conversions
Harness the power of topics on social media
Increase visibility
Grow organic reach
Hashtag dos and don'ts
As you start experimenting with adding hashtags to your social media posts, here are a few dos and don'ts to think about:
Do:
Use relevant terms
Research trending topics as you chose your content
Create your own hashtags to match your brand
Make sure the audience setting on your posts is "public"
Don't:
Use too many hashtags per post. Too many hashtags make your post look unpleasant and difficult for your followers to read.
Repeat your hashtag multiple times in the same post
Use hashtags that are too long or confusing to for readers (Tip: if you have a long hashtag, try capitalizing the first letter of each word)
Put spaces in between words within a single hashtag
To help get you started, here are a few hashtags that real estate marketers might want to use. These are just a jumping off point! Getting creative can be fun.
#photooftheday
#realestate
#properties
#househunting
#homesearch
#justlisted
#broker
#realtor
#igers (short for Instagrammers)
#throwbackthursday and/or #TBT
#transformationtuesday
#behindthescenes
#photoshoot
#videogram
#videooftheday
#interiordesigns
Which social media hashtags are you using in your real estate marketing?
Related posts: