Archive for Elizabeth Hines
---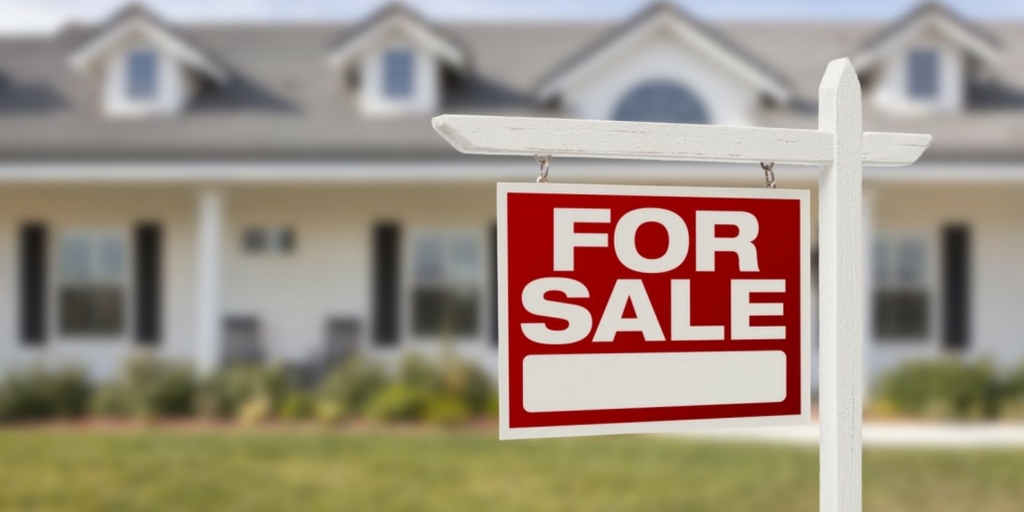 Real estate marketers using marketing automation can save time and money while increasing leads, conversions, and overall marketing success.
One of the biggest marketing trends this year is automation. HubSpot recently reported that businesses using marketing automation to nurture leads received a whopping 451% increase in qualified leads. So how can real estate marketing professionals reap these benefits while saving time and money on their efforts?
If you're using it right, marketing automation software can deliver real-time, personalized messages to prospective buyers and renters at every step of the lead-generation process. You can tailor custom email messages based on indicated interests, streamline social media efforts with scheduled posts, evaluate the success of your efforts, and adjust your strategy accordingly.
Check out these five ways that marketing automation can help you sell real estate, with suggested tools for each idea.
5 marketing automation ideas for real estate
1) Social media
Keeping your posts on multiple platforms up to date, consistent, and engaging can be a major time drain. Automating your social media marketing efforts lets you plan ahead and schedule updates on some or all of your social media channels, and lets you easily strategize about peak posting times.
Suggested tool: Sprout Social
2) Email
Having a segmented email list — sorted by when someone joined the list, what emails they've opened, their demographics, etc. — is key. This way, you can ensure you're sending the most relevant information to your prospects, keeping them invested (and keeping you out of their spam folder). Once you set up a template, plugging in your content is easy. You're able to manage your contact list and schedule emails in advance.
Suggested tool: MailChimp
3) Text messages
There's a good chance you're reading this on your cell phone, and, if not, it's probably close by. Savvy marketers are taking advantage of the ubiquitous nature of mobile devices and using texting to reach audiences with a short message that they're highly likely to read.
Suggested tool: TextMarks
4) Direct mail
While any number of virtual marketing platforms are beneficial, direct mail is still a powerful tool for real estate. It can be highly time-consuming to manage direct mail campaigns and mailing lists, but automation software that lets you generate geographically or demographically targeted mailing lists can help you reach your ideal audience.
Suggested tool: TriggerMarketing
5) Lead generation and nurturing
Converting website visitors to leads is always the goal, but it often comes with a back-breaking load of time-consuming labor. The right software lets you move your prospect through the sales funnel automatically, sending emails to educate them on the next steps, and scheduling them for viewings.
Suggested tool: SmartZip
What marketing automation tools are you using in your real estate marketing?
Related posts:
Archive for Elizabeth Hines
---
A blog can help you sell real estate by increasing search engine visibility, building relationships and trust, and nurturing leads.
You might think that it seems silly to keep up a blog for your property or real estate company. Blogging can be a significant time investment, and you may wonder who would even want to read your blog after all. But blogs do so much more for real estate than provide news and updates to a small community of interested parties.
A small investment of time and resources can mean big gains for your business. Every time you publish a blog post, you increase the chances that a user searching the internet for real estate will find your website. Here's why.
4 ways a blog can help you sell real estate
1) Increasing search engine visibility
Search engine algorithms are getting more and more sophisticated. As they do, your site's content becomes increasingly important.
Your content helps inform search engines about your site, improving your rank in relevant search queries (people who are searching for properties or companies like yours). As you choose content for your blog posts, be mindful of the search topics for which you want to rank highly. Every time you publish a post, you create a new chance to reach someone looking for a property like yours.
2) Building relationships
As your blog starts to gain visibility, you might find that other bloggers will start interacting with you. This can be an amazing asset.
Real estate is an industry built on collaboration. Cultivating good and lasting relationships with partners and prospects helps you build credibility in the industry.
Take a little time each day to read relevant industry blogs — and if you find them particularly relevant or interesting, share them.
3) Nurturing leads
Blog content is ideal to share (and link to) in email or social media marketing campaigns. It can help undecided leads learn more about your property and sway them in a positive direction.  
Create segmented lists of email addresses based on the needs and interests of the different groups you're trying to reach, and send targeted content from your blog their way. Sharing your blog posts on your social media accounts helps give validity and authority to your company, as you disseminate content you created yourself.
4) Becoming a trusted resource
We've said it before, and we'll say it again: Content marketing is all about being a resource for your audience. At the end of the day, your expertise and ideas are at least as valuable as your properties. People want to hire trustworthy and knowledgeable real estate experts. If you can answer the needs and questions of your potential buyers and renters, you cultivate lasting and fruitful relationships with them.
Related posts:
Archive for Elizabeth Hines
---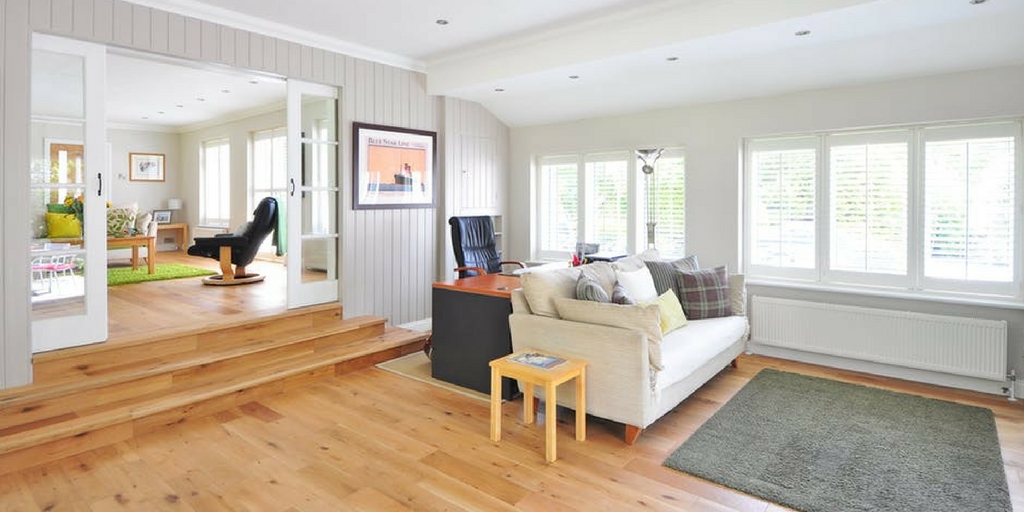 These 4 tips will help you create virtual tours that drive prospective buyers and tenants to buy or lease your properties.
As a real estate marketer, one of the most powerful tools at your disposal is the imagination of your potential buyers and renters. You're most likely to sell them on your property when they can envision themselves in the space.
Today, nearly all prospective buyers and tenants research properties online before visiting them in person. This is great if you have a strong digital presence. It's unfortunate for the many properties that are underrepresented by dated websites and listings. And, for those with adequate web presences — even if your content is decent, prospects may be crossing your property off their list if they can't imagine themselves in your space.
Enter the virtual tour.
A virtual tour gives potential buyers and renters the chance to fully immerse and imagine themselves in your property. Virtual tours help prospects fall in love with places before they've even visited. They are becoming almost as important as any showing or open house in today's market.
As more and more real estate marketers hop on the virtual tour bandwagon, it's important to keep pace, and make sure your offerings are hitting the right marks. The National Association of Realtors published a list of ways to dress up your virtual tours. We're summarizing the key takeaways below.
4 tips for creating property-moving virtual tours
1. Create an interactive floor plan.
Vendors like TourVista, Flyinside.com, VHT, MapsAlive, and floorplansonline allow you to create interactive floor plans, so your buyers and renters can get a sense of how the space is laid out. You can display an illustrated map, allowing users to click on areas of the floor plan to see an image or, better yet, a video clip from that perspective.
2. Guide them to the improvements.
Rather than relying on your buyers to imagine how new carpets or cabinets would look, show them. Tools like Obeo's StyleDesigner allow you to virtually decorate your space, send the images to prospects, or allow them to do the decorating themselves.
3. Use plenty of high-quality images.
The more photos you include, the more effective your virtual tour will be. Using high-definition photos allows your clients to experience your property even more realistically. This goes for photos within the property and photos of the neighborhood, views, and surrounding city or town.
4. Use 3-D.
Microsoft rolled out its Photosynth stitching technology several years ago, taking two dimensional images and re-rendering them in a navigable 3-D image. You can create these renderings with pictures from any digital camera or mobile device and free software from Microsoft. Your buyers and renters can navigate through the property from the comfort of their living room sofas.
Related posts:
Archive for Elizabeth Hines
---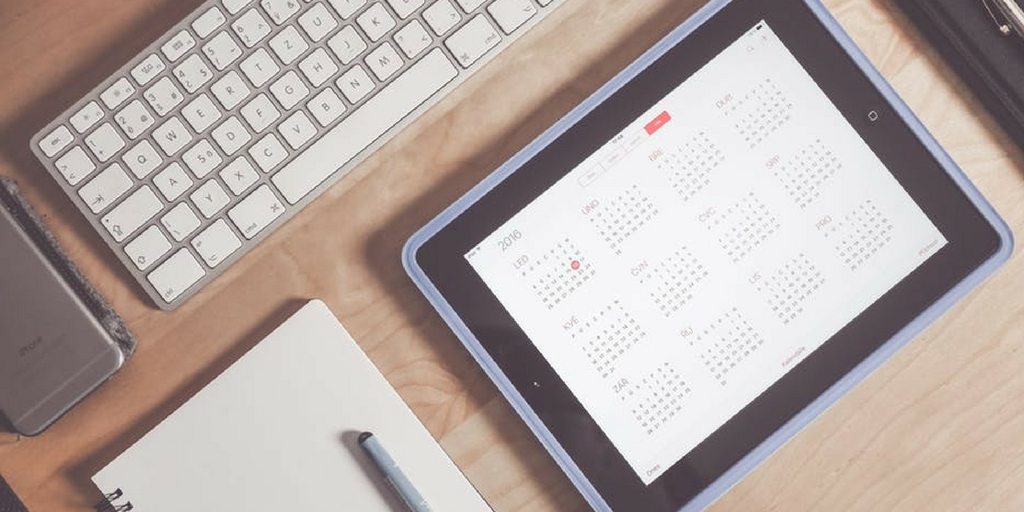 Our Editorial Calendar Template will hold you accountable to your content strategy.
Having a documented strategy is critical for content marketing success. An important extension of that idea is making sure your blog content is well-organized and aligns closely with your content strategy.
We have created a blog editorial calendar template to help you organize and improve your real estate content marketing efforts. This template is designed to keep you on track as you develop content that will attract and engage your prospects and customers. It will help you map out your content in a strategic manner, maximize productivity, and keep you organized. It includes weekly and monthly worksheets, as well as an ideas worksheet for tracking blog post ideas.
Why do you need an editorial calendar?
Having an editorial calendar gives structure to your blogging efforts. It's a commitment to your potential investors, and gives you built-in accountability for your overall real estate marketing strategy.
The editorial calendar is a dynamic, internal document that will help your team determine what activities you'll focus on, and when they'll be completed. This enables you to optimize how you connect and engage potential buyers and tenants with your blog content.
Organized week-by-week, an editorial calendar makes it easy to visualize your marketing strategy, ensuring consistently scheduled blog posts and a diversity of topics.
Beyond scheduling blog posts, the use of an editorial calendar keeps other essential considerations front of mind. By including related information — such as keyword assignments, target persona(s), and associated promotions or calls-to-action — will make your editorial calendar an indispensable guide to your blogging success.
We've created this template to guide your blogging efforts. Designed to keep you on track as you develop content that will attract and engage potential buyers and renters, our free template will help you map out your content in a strategic manner, maximize productivity, and keep you organized.
Download the free resource below.

Archive for Elizabeth Hines
---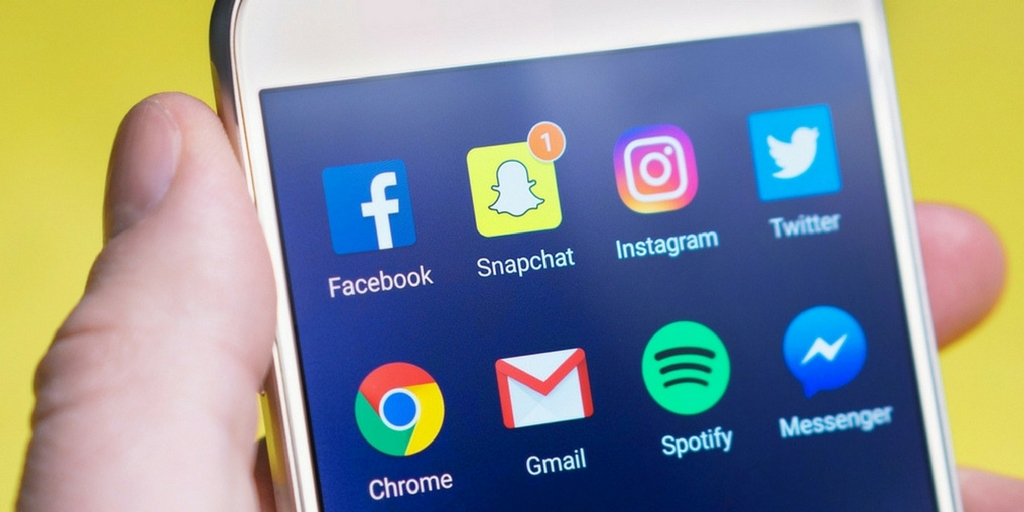 Augmented reality, streaming video, and local experiences are 3 social media trends to try in 2018.
If there's one thing real estate marketers can be sure of in the coming year, it's that social media will continue to dominate the marketing landscape. Social media presents tremendous opportunity, particularly if you're aware of upcoming trends.
"While the job of marketing and selling a house once required a lot of legwork on behalf of the agent or seller, many of the tasks associated with listing and promoting are much easier thanks to social media," says Realty Times blogger Megan Wild.
Here are 3 social media trends for 2018 that you need to know about.
3 social media trends for 2018
1) Augmented reality
Just a few years ago, this seemed like purely Sci-Fi territory. But what was once wild fantasy is quickly making its way into real life.
Last year, for example, Apple announced that the iPhone 8 and iPhone X would incorporate a new chip that enables users them to provide users with augmented reality experiences. Google Glass may have been a flop, but now Facebook, Google, and Snap are all also throwing their hats into the augmented reality ring.
So what does this mean for real estate marketing? This technology is still in its early stages, and the possibilities will continue to develop as capabilities grow. But already sellers are using augmented reality and virtual reality to display potential color themes, floor plans, and possible renovations.
2) Streaming video
As video capabilities on smartphones and other devices continue to skyrocket, services like Instagram Stories, Facebook Live, and Snapchat are changing the way people interact with the world. According to Livestream.com, "about 80% of consumers would rather watch a live video from a brand than read a blog, and 82% would prefer live video to written social media updates."
If you haven't already started to make use of these platforms, it's time to jump on the bandwagon. What was once a cool idea for reaching your audience is now the expectation for brands.
You can optimize your videos in all kinds of ways, like location tags, titles, and targeted descriptions. "Buyers no longer have to spend their days traveling and visiting different open houses," says Wild. And "instead of spending their time preparing hosting open houses to advertise their new properties, agents can use high-definition video to provide a detailed tour."
3) Local and personal experiences
Every new technological boom comes with a price. Social media marketing is incredibly popular for a reason, but increased volume means an increased presence of brand-written content, which in turn leads to brand fatigue among buyers. As a result, local and personal experiences are moving into the forefront. Online consumers want local, interpersonal interactions.
While it may seem like more work, this is great news and presents a lot of opportunities for real estate marketers. Real estate is local by its very nature. The more content you share on social media that focuses on place (e.g. local restaurants, entertainment, community events), the more of a personal connection you forge with your audience. Ultimately, that connection is what social media is all about.
What social media trends are you trying in 2018?
Related posts: