Archive for the "Content Marketing" Category
---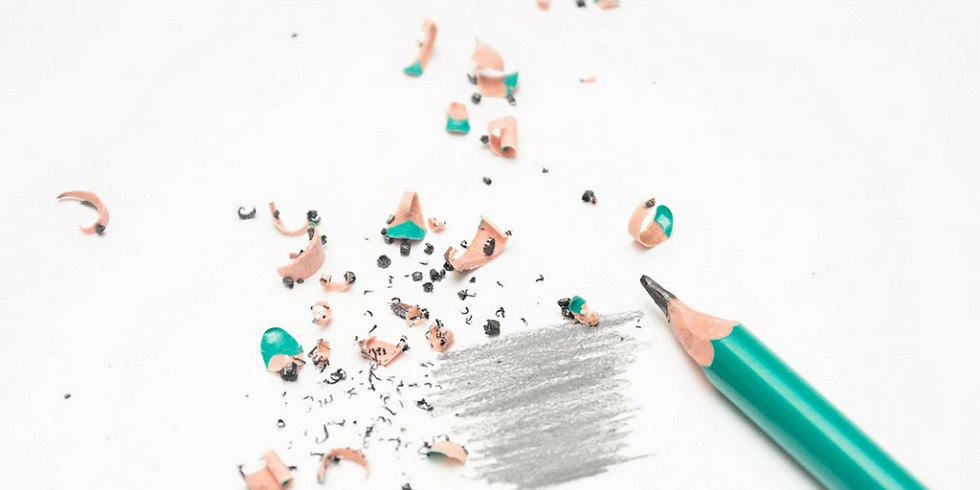 A real estate blog is one of the best ways to market your brand and properties. These five tools can help you generate relevant, engaging ideas. 
We've said it before, and we'll certainly say it again—a real estate blog is one of the best ways you can market your properties. Blogging helps increase search engine visibility, establish your brand, and drive web traffic (new leads). Maintaining an active blog also helps you build and maintain relationships and establish yourself as a trusted resource. 
So, blogging is great for your business—but what happens when you can't think of anything to write about. Content creation possibilities are endless but generating topics can nevertheless be daunting sometimes.  
As usual, the internet is here to rescue you. To get you started, here are five of our favorite sources for generating real estate blog ideas. 
1. Hubspot's Blog Ideas Generator 
Think Mad Libs: Give HubSpot three nouns, and its Blog Ideas Generator will give you topic ideas. This tool is a great way to focus on topics where you want to cultivate your authority and to generate blog post ideas for a topic cluster, in line with existing pillar content.  
2. Google AdWords Keyword Planner 
A free tool that allows you to search for a keyword related to your topic, Google AdWords Keyword Planner helps keep you on message by providing hundreds of keywords and phrases to help you generate ideas. 
 3. 
HitTail
This keyword analysis tool makes use of Google Analytics and Google Webmaster Tools data. It determines which keywords are driving traffic to your website and suggests additional keywords you could target to optimize traffic. Use these keyword suggestions to come up with real estate blog topic ideas. 
 4. 
Alltop
Co-created by legendary business advisor and author Guy Kawasaki, Alltop aims to help you answer the question "what's happening" in topics that pertain to your business. Essentially, it provides a list of recent posts from the most trusted blogs on each topic. It's a great "in" on the most important conversations going on among thought leaders in the real estate industry. 
 5. 
Ubersugggest
It may not be the best tool for coming up with actual post titles, but for generating general topic ideas, you can make Ubersuggest your go-to. Enter a word or phrase, and Ubersuggest produces a long list of results containing the word or phrase followed by related phrases. 
Bonus: Twitter 
Yes, you read that right. Twitter can actually be a useful tool to generate blog post ideas. Try running a Twitter search using your keyword proceeded by a hashtag (#properties, for example) to get a list of tweets containing your keyword. Twitter also has the bonus of being likely the most up-to-date conversation you can find on the web. 
Now, all you need to do is to compile a list of real estate blog ideas, create an editorial calendar, and get started.  
Related posts:
Archive for the "Content Marketing" Category
---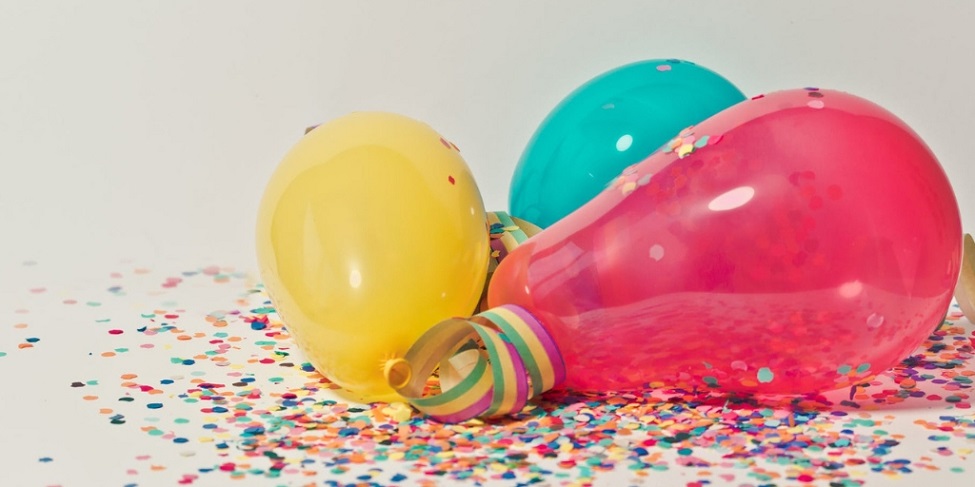 One year ago, Fronetics announced the official launch of its sister brand, Fronetics Real Estate, serving residential and commercial real estate clients.
It has been a big first year for us at Fronetics Real Estate (FRE)! We launched a year ago today, offering digital and content marketing services to residential and commercial real estate clients. It seems like a good time to step back and take a look at our progress so far. 
By the numbers
We tell our clients all the time about the importance of a data-driven approach to evaluating content marketing success. In the spirit of practicing what we preach, we thought we'd share a few metrics with you, as we evaluate our own strategy at this one-year mark. 
We hate to brag, but we're pretty proud of the fact that since our launch, FRE's organic traffic has increased by 1802%. While we can always be working to improve our SEO, this drastic growth in organic traffic tells us that our strategies are working, and people are finding us when they search real estate topics. 
Additionally, direct traffic to our website has increased 101%. When it comes to social media, our traffic has increased 50%, with 48% of that coming from Facebook. In the same way we help our clients to evaluate key metrics and adjust their content marketing strategy, we're using this one-year mark to look at our successes and shortcomings, and adjust our strategies accordingly. 
FRE Named a Top 60 Real Estate Marketing Blog
Back in March, our blog was included on Feedspot's Top 60 Real Estate Marketing Blogs & Websites for Real Estate Marketers. Particularly given that we'd only been live for 6 months at the time, we were honored to be included. 
Feedspot chose the top real estate marketing blogs from "thousands of top real estate blogs in our index" using search and social metrics. They are ranked on the following criteria: 
Google reputation and Google search ranking

 

Influence and popularity on Facebook, Twitter and other social media sites

 

Quality and consistency of posts

 

Feedspot's editorial team and expert review

 
Who are we?
At Fronetics Real Estate, we aim to be a go-to resource for developers, property management companies, and other real estate entities when it comes to all things marketing. Though our blog is relatively new, our team has been creating and driving digital marketing strategies for real estate for many years. We're proud of our many successes for our clients. 
Fronetics Real Estate's portfolio of digital and content marketing services includes: 
Content marketing: strategy development, content creation, and execution

 

Social media: strategy, management, distribution, advertising

 

Email marketing: templates, marketing emails, workflows, and newsletters

 

Website development: branding, design, maintenance, and content creation

 

Paid advertising: pay-per-click and social media advertising

 

Sales enablement: reporting and analysis, sales content optimization, automation

 
Whether you have luxury condominiums, for-rent apartments, a planned community, commercial properties, or mixed-use/retail space, we would love to show you how Fronetics Real Estate can help you reach today's prospective buyers and tenants.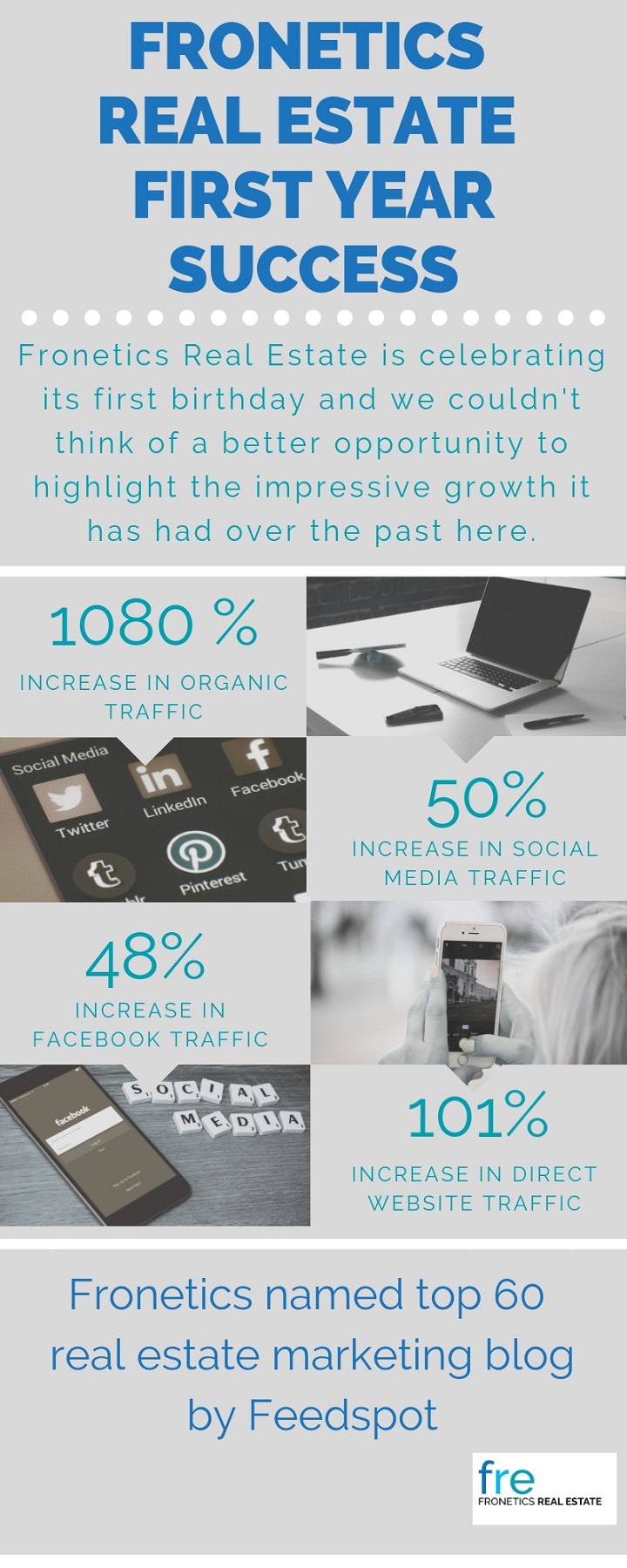 Related posts:
Archive for the "Content Marketing" Category
---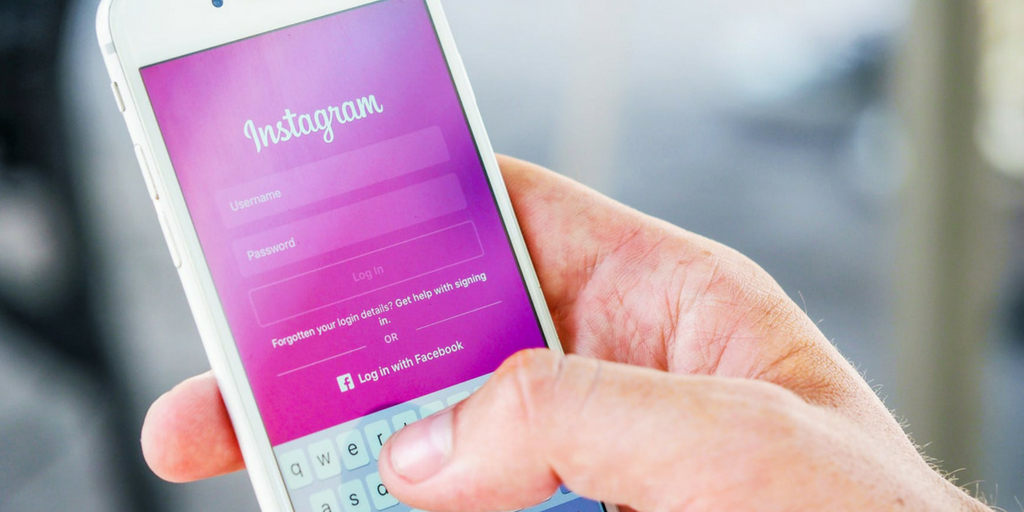 Instagram continues to lag behind other social media platforms when it comes to real estate marketing. But these five accounts have it figured out—follow them for ideas on how to use Instagram to promote your brand and properties.
Instagram remains an emerging platform for real estate professionals, and, given its overall popularity, it's puzzling that it hasn't taken over the real estate marketing world. With the majority of real estate searches beginning online, social media is an ideal way to showcase listings.
As the average age for other social media platforms rises, Instagram has a lower average user age, and furthermore, much of its success comes from the fact that it keeps advertising much less invasive than its competitors. That doesn't mean that Instagram marketing isn't effective though. It's time for real estate marketers to take advantage of this platform.
Here are five of the top real estate Instagram accounts that are using their profiles to boost their marketing efforts.
1)     realestatelegend
Who doesn't like a good meme? Realestatelegend has garnered a loyal following by posting memes that give real estate professionals and enthusiasts a laugh. It's a great reminder that, while we devote a tremendous amount of time and energy to educating and persuading our followers, entertaining them can sometimes be just as effective.
2)     realestate_academy
Boasting over 133K followers, realestate_academy is one of the most popular real estate pages on Instagram. It makes use of the visual nature of the platform to highlight beautiful photography, as well as professional development posts and audience engagement.
3)     beginninginthemiddle
Everybody likes a good before and after story! Beginninginthemiddle is the output of a husband and wife team, dedicated to low-cost/high-drama renovations. They post incredible transformations—a great reference point if you're trying to show prospects the potential in a fixer-upper property.
4)     galloestates1
Ok, so it might not be for everyone (I don't necessarily want to see my real estate agent lifting weights), but this Beverly Hills-based realtor has one thing figured out: brand building with a personal touch. His Instagram account is engaging, and a good reminder that real estate is personal. You don't need to post gym selfies if that's not your thing, but Instagram is a great place to give your brand a face.
5)     the_real_houses_of_ig
With a whopping 1.8 million followers, the Instagram account of The Real Houses founder and editor Kate Rumson is a visual smorgasbord of her brand. Her posts demonstrate her talents in interior design, real estate investment, development and construction, and social media. What's most striking is the beautifully composed photography and compelling visuals.
Feeling inspired? Get Instagram-ing, and tell us about your efforts.
Related posts:
Archive for the "Content Marketing" Category
---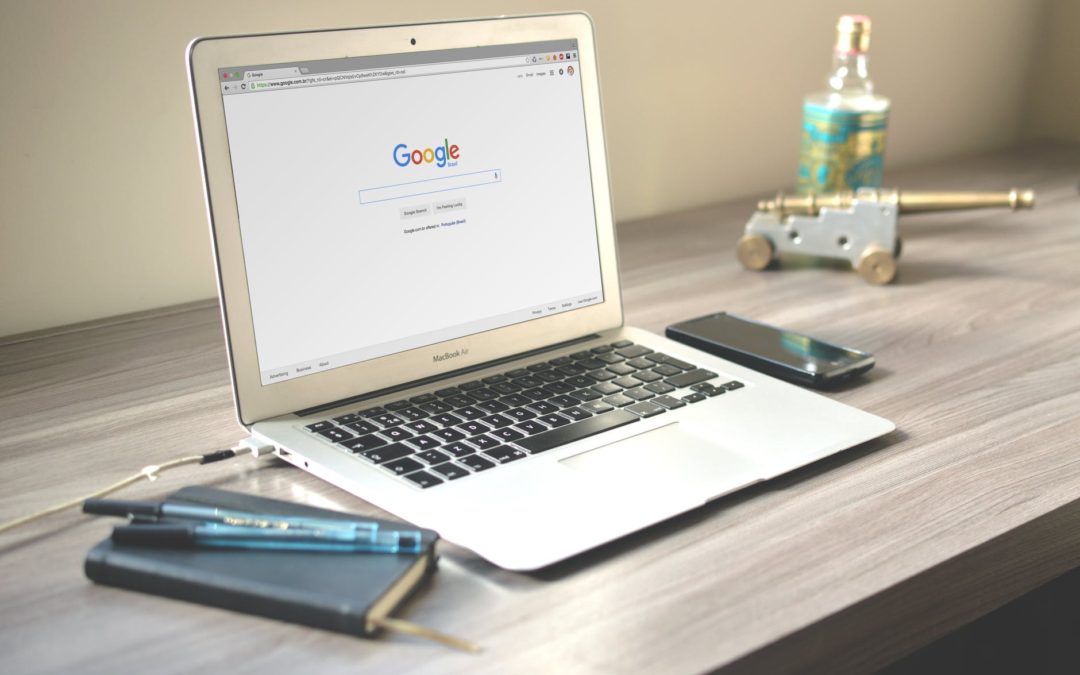 Google sitelinks boost a website's visibility and credibility, and they help users get right to what they're looking for. Here's what real estate marketers need to know about them.
Do you ever wonder if visitors to your website are going right to what they're looking for? For example, if a potential buyer does a google search for properties in your area, will he or she be taken directly to listings, or need to navigate through your website first?
This is where Google sitelinks come in. These links are shortcuts, or a table of contents, designed to help users navigate to the right part of your website quickly, rather than needing to load the homepage first. Here's why real estate marketers need to know about Google sitelinks, and how they can help market your properties.
How do they work?
If you frequent Google (and who doesn't?), it's likely that you've seen sitelinks in action. Typically, if a site is the #1 search result from a query, sitelinks will appear below the listing. To create the links, Google's algorithm analyzes your website's structure and content. It finds the most popular and useful content, and lists it as shortcuts below the search result.
These shortcuts "deep link" to pages within your site, like your blog, pages for specific properties, other content offers, etc. If you use Google AdWords, you'll recognize sitelinks as very similar to the links that appear in ads—but in this case, Google chooses what links get featured.
What's so great about Google sitelinks?
There are all kinds of benefits if you can manage to get sitelinks to appear when your website pops up in a search. In fact, having sitelinks is an excellent indicator of a website with a healthy SEO. It means that your site is properly constructed to allow Google's algorithm to mine and sort its content thoroughly, and feature key components.
Sitelinks help to increase the chances of your most effective pages getting more visibility. Since the algorithm that sets up the table of contents for your website factors in popularity, the content on your site that has historically performed best will continue to get a boost. In the same vein, having those most effective pages be your web calling card instantly lets your audience know what you have to offer. Sitelinks helps put an emphasis on your premium content and properties.
As you might guess, Google sitelinks can significantly improve your click-through rate. Again, since your most popular pages end up front and center, there's a greater chance that searchers will click them right away. You also get a free enhancement of your credibility, just from the fact that with sitelinks, your site takes up more space among search results, drawing the eye.
How can I get sitelinks?
Since there aren't any official guidelines from Google on how to get sitelinks, we need to extrapolate some best practices. Here are five tips to get you started:
Sign up for Google Analytics, and be sure to add their tracking code to your website.
Is your Site Title unique and descriptive? Make sure it accurately reflects your business and properties, and that no one else is using it.
Create a unique and descriptive Meta Description for each piece of content.
Organize your main navigation menu—keep it simple. Keep your most important pages featured as the menu items, with related pages in dropdowns.
Create cross links to and from your website's most important pages.
Related posts:
Archive for the "Content Marketing" Category
---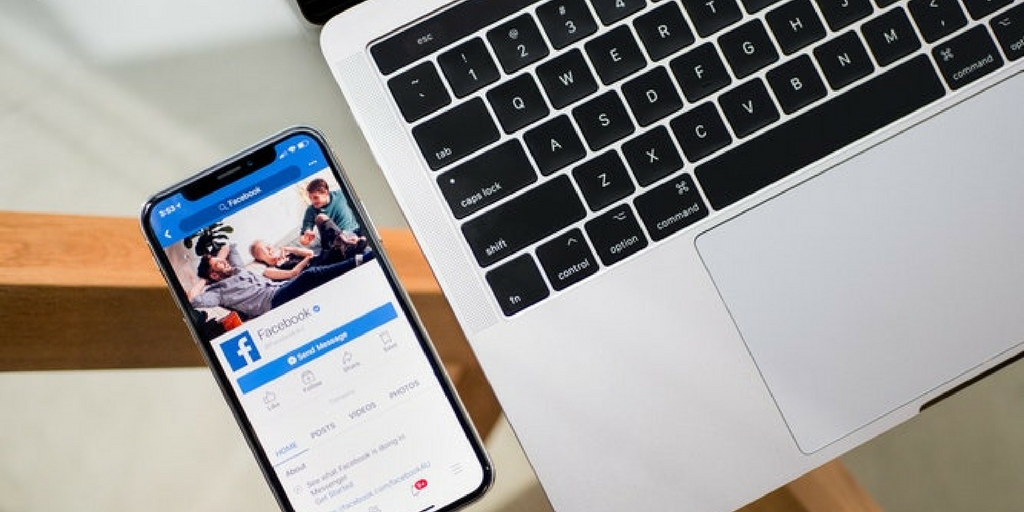 As users will see less content from businesses, brands, and media, you need to adjust your strategy to appear on your followers' Facebook News Feed. 
Mark Zuckerberg once again rocked the world on Jan. 11 — at least for businesses — when he announced that the Facebook News Feed was evolving to include less public content, meaning content from Pages of businesses, brands, and media. The algorithm will now prioritize posts from friends and family (over public posts) and those that "spark conversations and meaningful interactions between people." 
Not surprisingly, businesses balked at the thought of seeing their organic reach, video watch time, and referral traffic take a nose dive. 
The fact is, this is not a huge surprise. Facebook has long been taking steps in this direction, including the testing of Explore Feed last year. Even though you may have anticipated that some changes to Facebook for businesses were coming, you may be tempted to suddenly stop maintaining your Facebook Page. Is it worth posting content to Facebook if it is not going to reach your followers after these new changes? 
Our answer: Facebook is still worthwhile for your properties. But Facebook's recent changes do merit your close attention to — and perhaps a revisiting of — your Facebook strategy. We've compiled a list of things you need to know/do in light of the new changes to Facebook News Feed. Take a look: 
1. Focus on news-worthy Facebook News Feed content that drives engagement. 
Zuckerberg says, "I'm changing the goal I give our product teams from focusing on helping you find relevant content to helping you have more meaningful social interactions." That means that engagement will now mean more than ever before for content visibility. 
In other words, posting your blog content to Facebook is no longer going to cut it. If your posts don't garner comments or reactions, it's time to go back to the drawing board. You'll need to start thinking of Facebook as a place to post and discuss active news items, hot-button issues, and highly shareable content (content that is educational or entertaining, for example). 
Scheduling multiple posts ahead of time, though convenient, will probably land your content further into the depths of oblivion. You're going to have to pay attention, actively seek to generate conversation between users with your posts, and fight to win space on your followers' feeds. 
2. Tell your community to access the See First feature. 
Users who still want to see posts from certain Pages they follow can choose "See First" in News Feed Preferences. So, quite simply, we suggest asking your followers to choose to see your content. 
While some proactive followers may do this on their own, we encourage you to explicitly remind your community to do this. Remember that people are most likely to do what you want them to when you make it easy, exact, and clear. So, send them an email with directions. Or put it in your newsletter or a blog post. Just tell them to do it. 
One thing you don't want to do: goad people into commenting on your posts to increase your content visibility. Facebook has explicitly stated that it will demote "engagement bait," or posts that ask for comments or reactions. You will actually hurt your content and properties by doing this. 
3. Get your executives and agents on social media.
Your executives and agents can act as brand ambassadors for your business and properties on social media, and Facebook's latest announcement underscores the importance of them doing so. 
Your company's executives and agents are the most visible people in your business. For many of your industry peers and buyers, they are the face of your brand and properties. Get them active on Facebook to add meaningful thoughts to your company's posted content, to engage in discussions, and to share newsworthy content of their own. 
It's important to note they should not do this in a superficial way. Rather, they should actively seek to add value to your Facebook content. By engaging on Facebook, your people emerge as thought leaders, which boosts your brand's visibility and reputation. 
4. Consider your ad budget.
In the past, we have recommended adding some social media advertising to a traditional content marketing strategy as a way for clients to boost their efforts. It speeds things up. But those companies that are just starting out or that rely heavily on referral traffic might want to consider reallocating budget to sponsored ads. 
Final thoughts on the new Facebook News Feed
This is a shift, yes. A challenge, for sure. But not one that's insurmountable — or even contrary to the basic principles of good, data-driven content marketing. 
Remember, Facebook is not eliminating Page content from News Feed altogether — just limiting it. The most relevant, engaging Page content will win that space. So, seek to understand your target audience and produce high-quality, original content that engages those people, and you'll come out on top of the new Facebook News Feed. 
Related posts:
Archive for the "Content Marketing" Category
---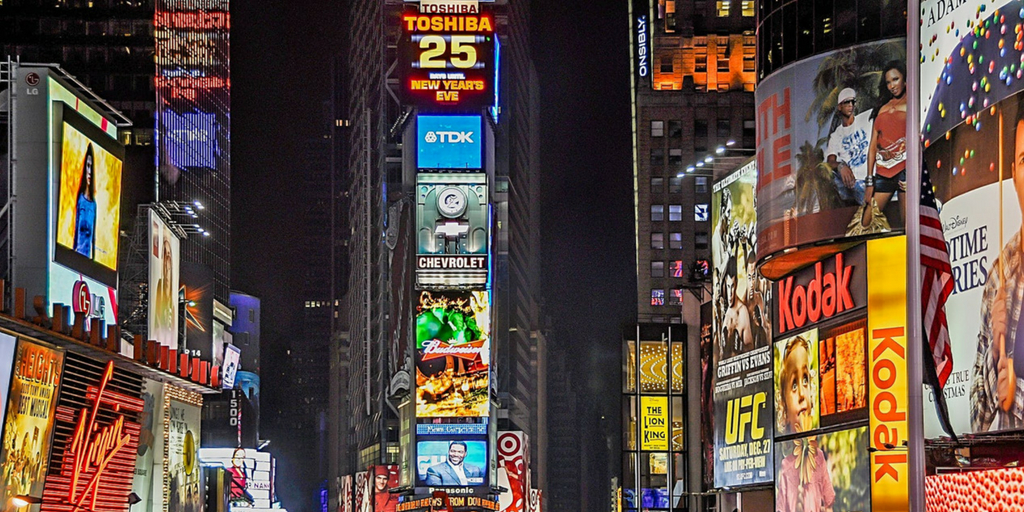 Increasingly, marketers are realizing the benefits of inbound marketing for real estate over outbound marketing, including cost savings and increased lead generation.
Marketers are constantly coming up with new and trendy ways to attract leads. With endless platforms available to us, it can be overwhelming for even the most seasoned marketers to know where they need to focus their efforts.   
But what exactly does inbound marketing for real estate entail? 
In order to find the right solutions for your real estate marketing needs, you first have to understand the difference between inbound and outbound marketing. And more importantly, how they can help — or hinder — your marketing efforts. 
This is outbound marketing
Outbound marketing describes any marketing approach that pushes a message onto a buyer or renter. Traditional marketing — TV and radio ads, telemarketing, banner and display ads — are all examples of outbound marketing. 
Another name for this marketing tactic is interruption marketing, as it typically tries to take "attention away from what your buyer is doing and bring it, forcibly, on to your product or service." 
This is inbound marketing 
Inbound marketing focuses on audiences finding you. Instead of pushing a message onto buyers, inbound marketing allows you to establish your brand as an industry leader and let interested audiences come to you and your properties. This type of marketing attempts to draw in leads through interesting and engaging content. 
Content marketing is a type of inbound marketing. Examples include blog posts, social media, infographics, white papers, and videos. Inbound marketing for real estate, for instance, could include blog posts that talk up the neighborhood in which your property is located, infographics that explain the purchasing process, or a white paper on how to search for an apartment.  
Why is inbound marketing for real estate a good fit? 
Outbound marketing used to be the "go-to" for generating leads, but this is simply no longer the case. Marketers across industries have found that inbound marketing has many advantages over traditional marketing practices. In fact, almost three quarters (68%) of inbound organizations believe their marketing strategy is effective, while more than half (52%) of outbound marketers don't believe their strategy is effective.  
According to Placester's Matthew Bushery, "inbound is all about enticing the right buyers and/or sellers through sharing materials and resources that make them want to engage with you, rather than figuratively shoving your self-promotional messaging down their throats with over-the-top, aggressive, and — most importantly — wasteful marketing schemes." 
That's why we think inbound marketing for real estate is better for marketers than outbound marketing. 
Related posts: