Archive for the "Current Events" Category
---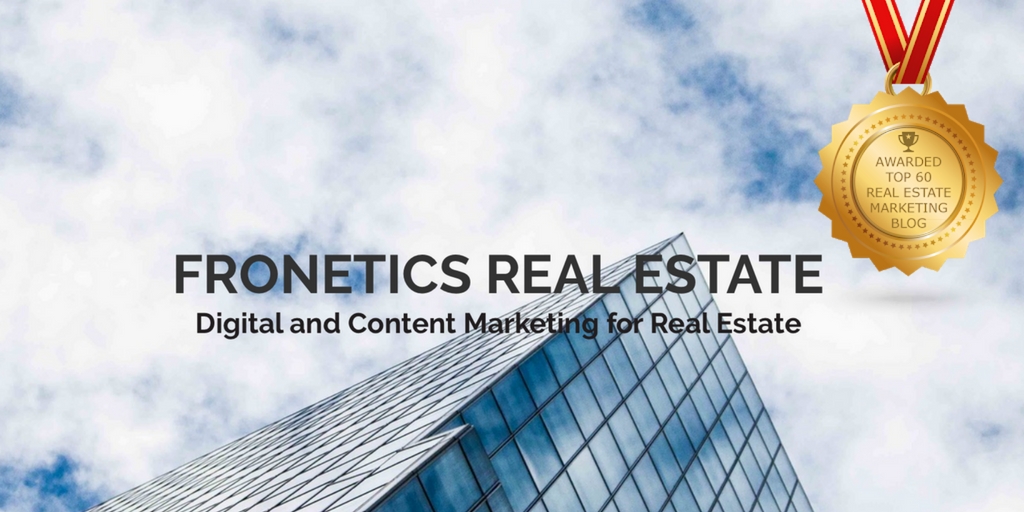 Feedspot named Fronetics Real Estate among the best in the category of real estate marketing blog or website.
We are pleased to announce that Fronetics Real Estate's blog was included on a list of the best real estate marketing blogs.
Feedspot's Top 60 Real Estate Marketing Blogs & Websites for Real Estate Marketers features a number of valuable media resources for the industry. Fronetics Real Estate is honored to be included — particularly since we've only been live for 6 months.
Feedspot reports it chose the top real estate marketing blogs from "thousands of top real estate blogs in our index" using search and social metrics. They are ranked on the following criteria:
Google reputation and Google search ranking
Influence and popularity on Facebook, Twitter and other social media sites
Quality and consistency of posts
Feedspot's editorial team and expert review
At Fronetics Real Estate, we aim to be a go-to resource for developers, property management companies, and other real estate entities when it comes to all things marketing. Though our blog is relatively new, our team has been creating and driving digital marketing strategies for real estate for many years. We're proud of our many successes for our clients.
Make sure you're subscribed to our blog for the latest in digital marketing for the real estate industry. And thank you to Feedspot for the recognition.
Archive for the "Current Events" Category
---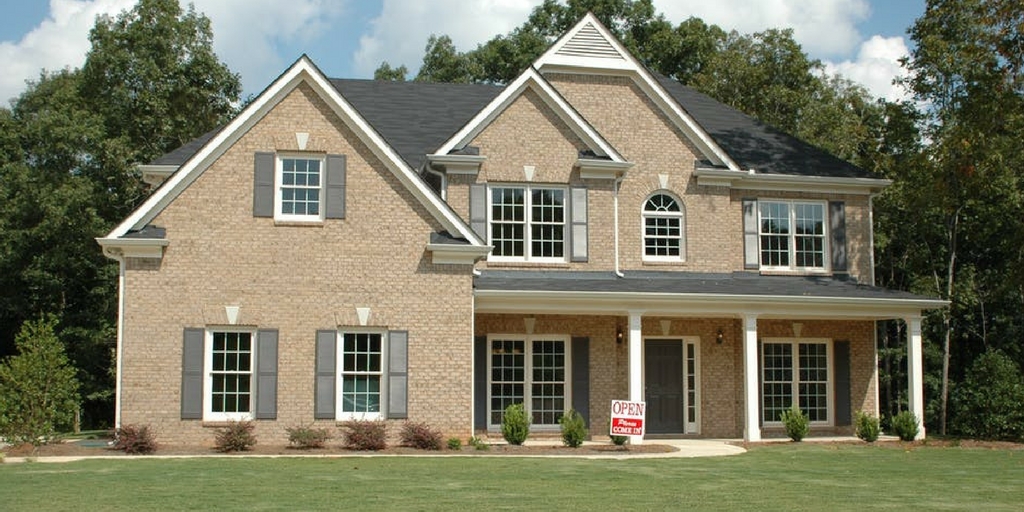 Real estate searches peak the weekend after Thanksgiving, December 28, January 1, and July 6, so don't stop marketing your property during the holidays.
If you're a marketing professional outside the retail industry, chances are you slow things down during the holidays. But before you settle in for a second helping of leftovers, consider this: according to a study by Realtor.com, December 28 is statistically one of the busiest days for real estate searches.
It makes sense: Potential buyers use their post-holiday downtime to consider real estate investment. Other days when real estate searches spike include:
the weekend after Thanksgiving
New Year's Day
July 6
It's important for real estate marketers to be aware of these dates so that you don't stop all your marketing activities. The good news is that real estate searches are typically lowest on actual holidays, so putting a pause on your pay-per-click advertising, for example, on those days makes sense.
I bring this up because, recently, a client asked to stop all marketing activities between mid-December and New Year's Day due to "seasonal decline" in sales. While it's true that December typically sees lower numbers in terms of web traffic, leads, and conversions, that doesn't mean there is not enormous, largely untapped opportunities for this client — if we are strategic about how we spend marketing dollars over the holidays.
Leveraging the post-holiday uptick in real estate searches
While spending the holidays relaxing with family and friends is something we all deserve, keeping a few strategic marketing activities going can mean big wins for your property/properties. Here are a few things I recommend, and why.
1) Publish blog posts on a normal schedule.
Blog posts are the gifts that keep on giving, meaning the majority of traffic will visit your posts months after they're published. In fact, 80% of our page views occur on blog posts published at least 6 months prior. It's a great time to write about trends or happenings in the coming year in an effort to capture future searches.
Search engines value consistency in your publishing schedule, so keeping up your normal posting frequency will help your rankings.  If you have the resources to post on schedule, it would benefit you to do so.
2) Be strategic about social media.
Social media management can be time-consuming, so you should dial back your posting on the days you know prospects won't be spending much time online (e.g. December 25). That being said, you should plan to post on days when you know real estate searches peak (e.g. December 28). Chances are, many of your competitors will be shut down for the holiday, and your posts will be front and center in your prospects' newsfeeds.
3) Be strategic about digital advertising.
The same goes for digital advertising. Knowing that post-holiday real estate searches peak on December 28, you should budget your pay-per-click and social advertising dollars to spend more on this day. Particularly focus on your Google AdWords spend because that will capture prospects using search engines to find information about potential real estate investments — as opposed to sponsored social posts, which display your ads in the newsfeed of a prospect who may or may not be ready to buy.
Related posts:
Archive for the "Current Events" Category
---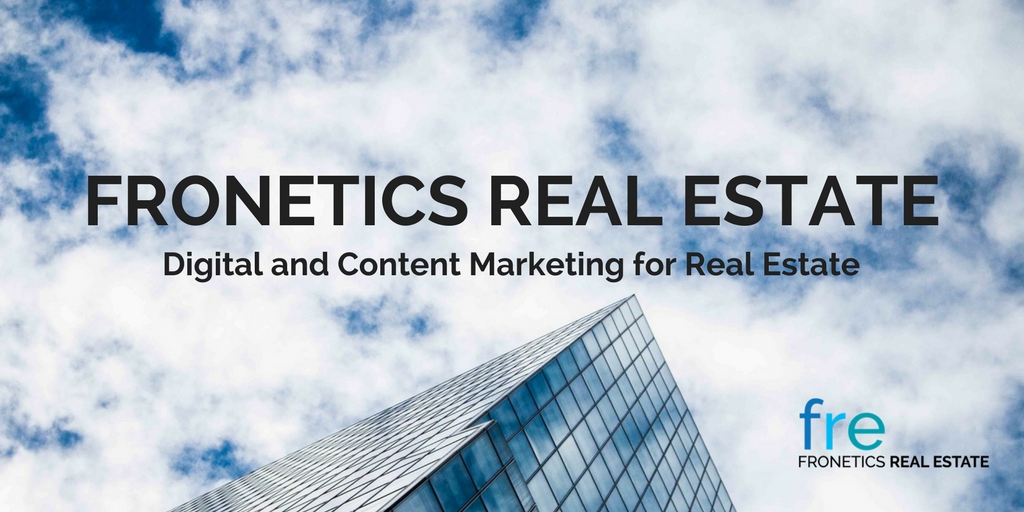 Fronetics Real Estate brings digital and content marketing expertise to residential and commercial real estate clients.
It's a big day for Fronetics! We're officially launching our new brand, Fronetics Real Estate (FRE), offering digital and content marketing services to residential and commercial real estate clients.
Over the last two decades, real estate has seen a major shift in buyer behavior, with buyers now conducting the majority of their research online. Content marketing is an approach that puts real estate marketers in charge of the way prospective buyers and tenants perceive and interact with their properties. The strategic creation and distribution of content helps properties:
Build brand awareness
Generate prospects
Lower cost per lead
Increase occupancy
Drive sales
Improve retention
As content marketing experts, Fronetics Real Estate is uniquely positioned in the real estate industry. Firstly, we have a proven history of success with content marketing for real estate. Our clients benefit from having a dedicated account team that works exclusively with real estate clients — they know how to help them succeed.
Secondly, our approach is unique in that it starts with data and ends with measurable results. We design and execute a strategy that aligns with your business objectives. That way, our clients see movement where it matters: lower cost per lead, higher occupancy, and faster sales.
Real estate marketing services
Fronetics Real Estate's portfolio of digital and content marketing services includes:
Content marketing: strategy development, content creation, and execution
Social media: strategy, management, distribution, advertising
Email marketing: templates, marketing emails, workflows, and newsletters
Website development: branding, design, maintenance, and content creation
Paid advertising: pay-per-click and social media advertising
Sales enablement: reporting and analysis, sales content optimization, automation
Whether you have luxury condominiums, for-rent apartments, a planned community, commercial properties, or mixed-use/retail space, we would love to show you about how Fronetics Real Estate can help you reach today's prospective buyers and tenants. Schedule a free competitive analysis, subscribe to our blog, or contact us for more information.
Read the official press release.
Related posts: