Posts Tagged "brand awareness"
---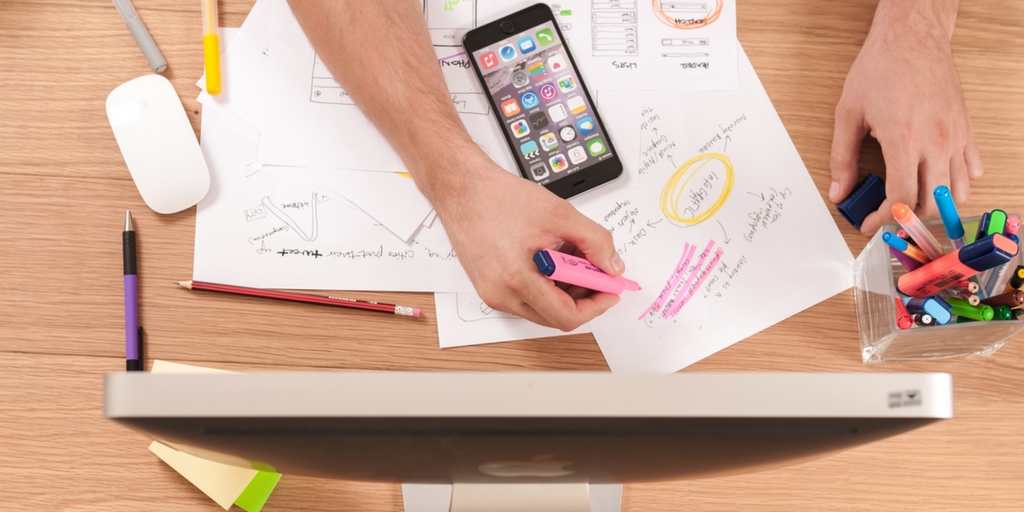 If you want to measure brand awareness for your property, use these 4 metrics, which indicate if prospective buyers or renters know about it.
When it comes to selling property — particularly luxury properties — growing brand awareness is an important goal. Prospective buyers need to know that your property exists and that it can provide the kind of lifestyle they're looking for.
Measuring how well you're doing at getting the word out about your brand and property/properties is critical to optimizing your marketing strategy. But measuring brand awareness can be tricky.
To help you quantify the results of your efforts, here are 4 metrics that indicate that you're building brand awareness.
4 metrics to measure brand awareness
1) Social media reach
The reach of your social content has a direct impact on your brand awareness. As your social media reach grows, so does your potential brand audience.
SharedCount is a free online tool that allows you to track the number of times a piece of content has been shared on social media, including Facebook, LinkedIn and Google. It's an easy way to get basic information about your social reach, so you can spend less time tracking tweets and more time producing your content.
2) Brand mentions
There's a great deal of value to be gained from monitoring discussions about your brand and properties online. Tracking brand mentions can lead to honest feedback and objective insight from potential buyers.
There are several options you can use to track brand mentions. We prefer the convenience of Google Alerts, which allows you to easily set up a custom alert.
Or Hootsuite can track brand mentions, as well as specific keywords and phrases, (like individual properties or neighborhoods) across all of your social media feeds.
3) Blog shares
By adding a share bar to your blog posts, you make it easy for readers to share your blog content on social networks, spreading awareness about your content and your properties through the amplifying effect of social media.
These share bars are easy to set up and even easier to monitor. By measuring your average number of shares per blog, you can track what content your users are drawn to and what pieces fall flat.
4) Search volume
One of the main sources of traffic for most websites is through simple searches. If people are searching for your company or properties, that's a pretty solid indication that they are aware of your brand.
Using online tools, such as Google AdWords or Moz, you can track the searches for your listings, blogs, social media platforms, and any other variation that you find useful. These tools are free, easy to use, and perfect for determining if your brand is popping up when potential buyers are searching.
How do you measure brand awareness?
Related posts:
Posts Tagged "brand awareness"
---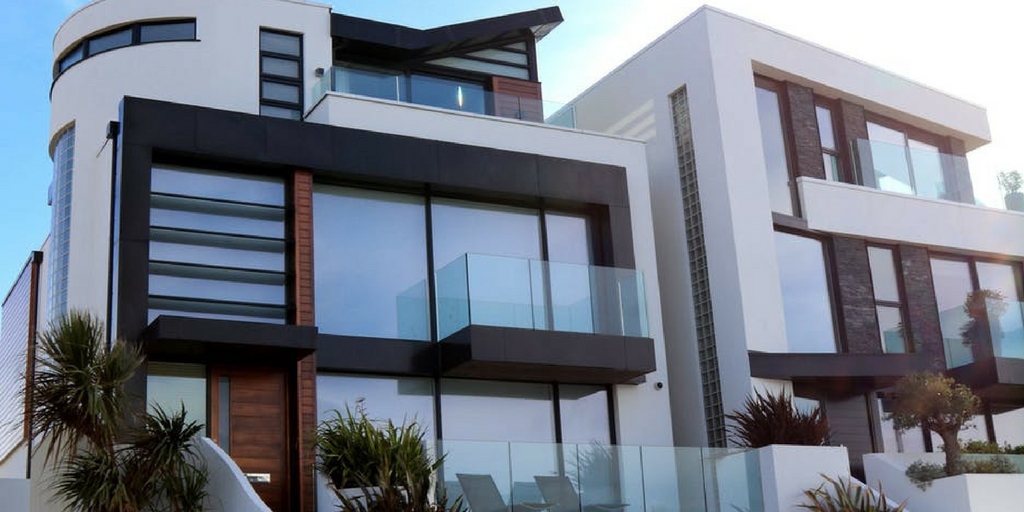 Do you sell luxury real estate? Are you using content marketing? Here are 7 reasons you should.
It's no secret that, when it comes to driving luxury real estate sales, content marketing works. According to Placester's 2018 Real Estate Marketing Strategy Survey Report, 42.1% of real estate professionals surveyed plan to experiment with developing new types of content they haven't tried. And a whopping 94.1% plan to focus on creating new and unique content for their websites.
So how exactly does content marketing help you sell luxury real estate? Here are 7 ways, just to name a few.
7 ways content marketing helps sell luxury real estate
1) Connect with qualified buyers.
Luxury buyers are highly likely to do purchasing research online. A robust digital and social media presence creates a virtual touch point to connect with affluent buyers.
2) Broaden brand awareness.
According to Sprout Social's Consumer Engagement Index, which ranks industries by engagement from customers on social media, the real estate industry is second overall in terms of inbound engagement relative to audience size. As hyper-connected buyers engage with your relevant, quality content online, they share with their networks, and your content starts working for you exponentially.
3) Drive traffic to your property website.
Since 93% of all online experiences begin with a search engine, and 75% of searchers don't click beyond the first page of search results, SEO is crucial for driving traffic to your property's page. As search engine algorithms evolve, quality content is more and more important in making sure buyers find your property among top results.
4) Communicate real-time updates to potential buyers.
Through social media, particularly through the use of video content or live stories, you can get real-time updates to luxury buyers about project timelines, availability, construction progress, neighborhood news, and promotions.
5) Generate leads.
Content marketing helps drive qualified buyers to your site. According to a spokesperson for New York City-based Corcoran Real Estate Group, since adopting a robust content marketing strategy, "the quality of the referral traffic back into our main website has significantly improved. And not only are we seeing more traffic coming in, but visitors coming in from social media sites are staying longer and looking at more things."
6) Nurture leads.
Content marketing — particularly a well-planned, automated email strategy — is a highly efficient and effective way to develop relationships with buyers at every stage of the sales process. HubSpot recently reported that businesses using marketing automation to nurture leads received a 451% increase in qualified leads. That's right: 451%.
7) Sell your neighborhood.
Blog content focused on neighborhood amenities, seasonal recreational activities, area restaurants, etc. can help highlight factors that make your properties attractive to affluent buyers.
As Fronetics' Director of Strategy Jennifer Hart Yim writes, "Content marketing is a new approach to an old strategy — one that's putting real estate marketers in charge of the way potential buyers interact with their properties."
Do you use content marketing to sell luxury real estate?
Related posts:
Posts Tagged "brand awareness"
---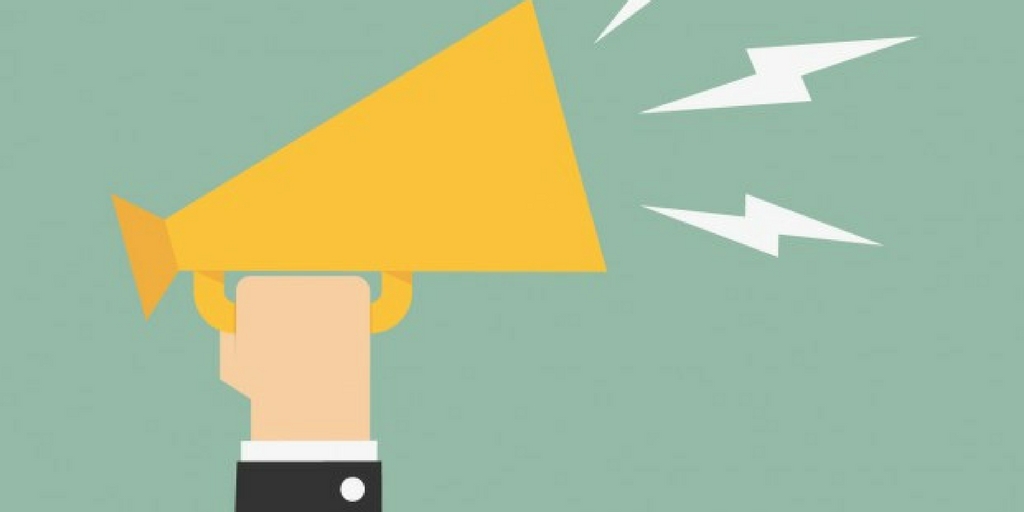 If you want to grow brand awareness, or ensure potential buyers know your property exists, try these strategies.
If you're building a new property, or just rebranding an old one with a bad reputation, you want to get the word out quickly about what your project is all about. It's called brand awareness.
For real estate developers and property management companies, brand awareness means that your target buyers (or tenants) know that your property exists. They understand the lifestyle that the property offers.
To grow brand awareness requires a proactive approach. Some companies turn to traditional methods, such as billboards. But it's important to think about your digital strategy, as well, since the vast majority of real estate research occurs online.
Check out these 10 ways to use content marketing to grow brand awareness quickly.
10 ways to grow brand awareness — fast
1) Establish your brand.
To grow brand awareness, you must first have a brand. This, generally, is the message of your property describing the kind of lifestyle it affords people who live there.
You need concrete creative assets, like a logo and images, and other non-tangibles, like taglines and a defined look and feel. You also need a consistent brand message, which you should develop based on detailed buyer personas laid out as part of the brand-creation process. If you're selling luxury condos, for example, all of these assets, the tone and voice of your marketing collateral, and even the platforms you decide to participate in should reflect a sense of sophistication and elegance.
Take the time to develop your full brand story, so that you have something (a lifestyle that transcends brick and mortar) to sell to prospective buyers and renters.
2) Start a blog.
You might think that it seems silly to keep up a blog for your property. Who would even want to read it? But a blog can actually help you sell real estate by increasing the amount of traffic search engines send to your website.
The more you publish, the higher you'll rank with search engines. And every time you publish a blog post, you increase the chances that a user searching the internet for real estate will find your website.
Blogs also help tell your brand story. They help buyers imagine themselves in your space. They nurture leads and build trust among potential buyers. In a recent audit of a client's website, we found that people who read the blog converted at an almost 30% higher rate than other web traffic. That's significant.
3) Become a resource.
Bear with me on this one. But I've seen this work many, many times.
Content marketing is all about being a trusted resource for your audience. Ditch the blatant sales pitch in your content and think about how you can help your target buyers instead.
Offer guidance on purchasing a home, information about your property's neighborhood, or tips on upcoming events in the area. You'll build trust with your current audience and provide them with content they're more likely to share with their friends and followers. And that is how you grow brand awareness.
4) Make sharing easy.
This is a great way to let your successes go to work for you. Make it easy for your audience and followers to share your content with their networks. Give them sharing options for email, social media — heck, put share links on anything and everything. Social media is a powerful tool in selling real estate. Don't underuse it.
5) Start content partnerships.
Again, this is all about leveraging other people's audiences to spread the word about your property and brand.
Reach out to local real estate media sites and blogs to see if you can author a post for them. See if a local interior designer or financial planning professional would like to write a guest-post series for your blog, and ask them to share it on their social media accounts. Basically, create two-way content partnerships where you will ensure that your brand's name will come across the screens of an influencer's audiences.
6) Partner with local businesses.
By its nature, real estate is a location-oriented industry. You can partner with businesses in your area to hold seminars or festivals, sponsor sports teams, and donate to charity events.
This works in the digital world as well. On social media, promote the opening of new neighborhood restaurants, and congratulate nearby businesses when they win local best-of awards. Join online charity challenges to support local causes. Build your digital network of local businesses and organizations so that your brand becomes synonymous with the neighborhood wherever locals browse online.
7) Hold social media contests.
Everybody loves to win a contest. Use your social media platforms to create contests in which followers submit a photo or video, and let other users vote for their favorites. Contestants will share the link with their networks, and your brand awareness grows exponentially.
8) Try paid social advertising.
Facebook and Twitter ads are relatively cheap, and both platforms do a great job of making sure your content gets to your target audience. You can set metrics, and customize your preferences for targeted audience in a huge variety of ways.
9) Leverage influencer marketing.
Think beyond buyers themselves. Who influences them when it comes to making major purchases? Beyond family, financial professionals, interior designers, and, of course, brokers represent strong spheres of influence in the real estate space.
Create targeted campaigns to reach these influencers via email, social media, and digital advertising. Getting your name in front of them is one step in the direction of getting your brand on potential buyers' minds.
10) Get visual with your content.
I mentioned blogging before as an excellent way to drive traffic to your website. But don't stop with just words.
Virtual tours, infographics, videos, and other highly visual media are not only great for engaging your current audience. They're also more likely to be shared by your followers with their networks. Again, when people share your content, you grow brand awareness.
How do you grow brand awareness for your properties?
Related posts:
Posts Tagged "brand awareness"
---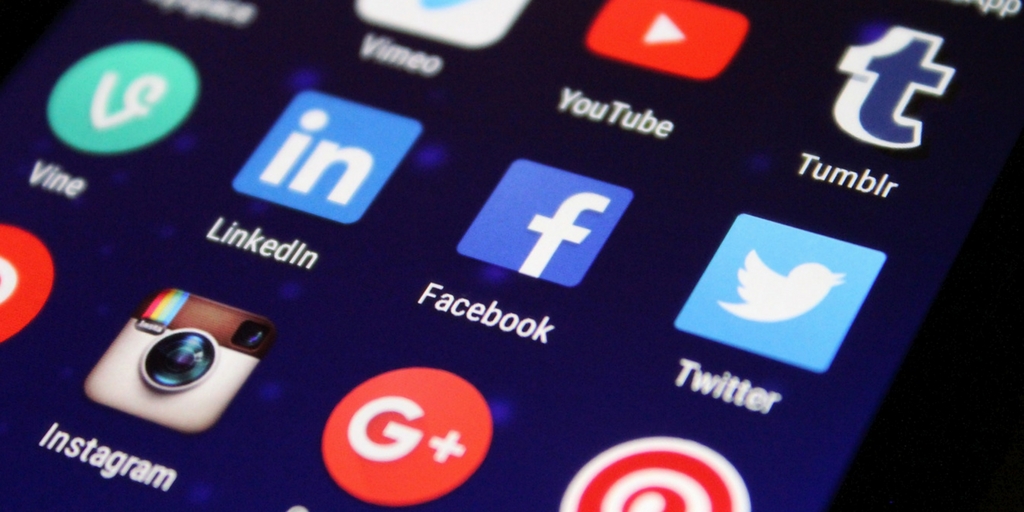 Social media marketing in real estate isn't just about earning followers; it's about building relationships.
Social media is an excellent tool for real estate marketers, developers, and property managers for many reasons. You can communicate with residents/tenants, build brand awareness, gain market intelligence, and even identify prospective tenants or buyers.
Particularly if the latter is your focus, it's easy to celebrate every follower you earn as a marketing success. But it's important to remember that a social media follower doesn't necessarily equal a buyer/tenant. After all, participating in social media is not only about earning a large following; it's about building relationships with those people.
An article published in Entrepreneur says it best: "Content equals marketing; conversation equals a relationship." Using social media to converse with people and form relationships is what will ultimately drive sales and increase retention.
This is particularly important as younger generations gain buying power. That's because research shows millennials, in particular, increasingly prefer communicating with brands via social media rather than via phone or email. As you are probably well aware, they aren't afraid to take to social networks to report a problem or complaint. Your property needs to be using social networking as a conversation platform in order to form meaningful business relationships with these prospects.
So you can't just distribute content via your social media accounts and expect the followers to start rolling in — and then for those followers to turn into buyers or tenants. Here are some tips for building relationships through real estate social media marketing.
5 ways to build relationships through real estate social media marketing
1) Be the person representing a brand.
Represent your company, but be a real person to whom your prospects or residents/tenants can relate. Do not appear as a brand who is a person; show up as a person who has a brand.
2) Be a real person.
Be personable and real. Open yourself up to conversations that show a bit of the real you. Nothing builds a relationship better than making a genuine connection. In other words, be a real person, not a personality.
3) Show who you are.
In addition to sharing information related to your property, don't be afraid to sprinkle in a bit of what matters to you in your posts. Photos of bring-your-child-to-work day, pets who regularly visit the office, or even your extra-large coffee during a particularly busy week tell a story that your followers can relate to. These kinds of things are excellent starting points for conversation!
4) Show that you care.
To build a relationship of trust, people need to feel that you care about what is important to them. Go beyond just liking, retweeting, or leaving an encouraging message on your followers' posts. Actually put yourself out there and respond, invite dialog, and demonstrate that they are someone you value.
5) Be a regular.
Show up on a regular basis to interact with your audience and answer questions. And make sure to respond quickly when someone reaches out to you. Don't underestimate the power of being there when a customer needs you or has a problem to report.
Related posts:
Posts Tagged "brand awareness"
---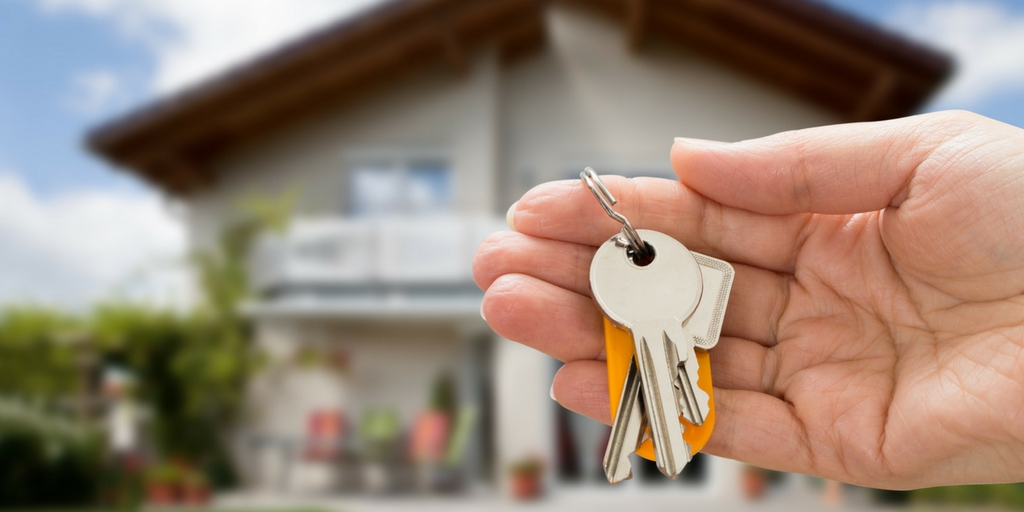 Content marketing grew one real estate marketing firm's sales by 300% in less than a year.
Consumers are increasingly going online to conduct research before making a purchase. And that holds true for even the largest investments.
The National Association of Realtors reports that a whopping 94% of Millennials who recently purchased a home relied on websites in their search process. And that's not just a generational phenomenon — the majority of Baby Boomers (84%) and 69 to 89 year olds (65%) did online research while seeking a new home as well.
Real estate marketers have an enormous opportunity to get their properties in front of more potential buyers through content marketing. With an inbound marketing strategy, customers who are looking for a property like yours will come to you through their own online research.
Take, for example, this case study about a prominent real estate marketing firm in one of the most competitive markets in the U.S. When traditional tactics weren't bringing in the kind of business needed to sell 1,500 new-construction homes in a new planned community, the firm turned to a new content marketing program to increase web traffic and build brand awareness.
The results were almost immediate. The new digital and content marketing efforts drastically increased web traffic, conversions, and sales. In just 90 days, sales had increased by 37%, and in less than a year, a whopping 300%. At least one-fifth of buyers were sourced directly from the website.
Download this case study to learn more about how content marketing helped the real estate marketing firm drive traffic to their website and increase sales.
Related posts: