Posts Tagged "content marketing strategy"
---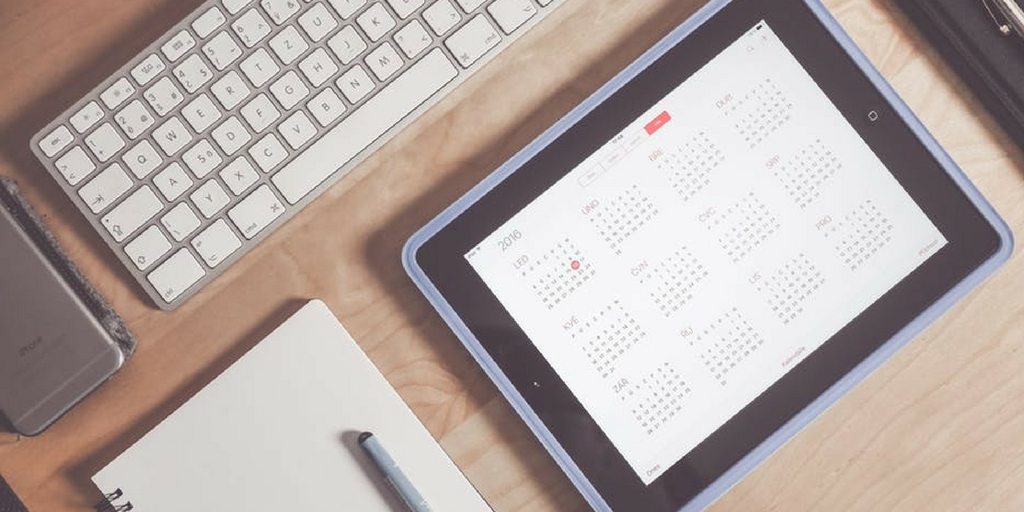 Our Editorial Calendar Template will hold you accountable to your content strategy.
Having a documented strategy is critical for content marketing success. An important extension of that idea is making sure your blog content is well-organized and aligns closely with your content strategy.
We have created a blog editorial calendar template to help you organize and improve your real estate content marketing efforts. This template is designed to keep you on track as you develop content that will attract and engage your prospects and customers. It will help you map out your content in a strategic manner, maximize productivity, and keep you organized. It includes weekly and monthly worksheets, as well as an ideas worksheet for tracking blog post ideas.
Why do you need an editorial calendar?
Having an editorial calendar gives structure to your blogging efforts. It's a commitment to your potential investors, and gives you built-in accountability for your overall real estate marketing strategy.
The editorial calendar is a dynamic, internal document that will help your team determine what activities you'll focus on, and when they'll be completed. This enables you to optimize how you connect and engage potential buyers and tenants with your blog content.
Organized week-by-week, an editorial calendar makes it easy to visualize your marketing strategy, ensuring consistently scheduled blog posts and a diversity of topics.
Beyond scheduling blog posts, the use of an editorial calendar keeps other essential considerations front of mind. By including related information — such as keyword assignments, target persona(s), and associated promotions or calls-to-action — will make your editorial calendar an indispensable guide to your blogging success.
We've created this template to guide your blogging efforts. Designed to keep you on track as you develop content that will attract and engage potential buyers and renters, our free template will help you map out your content in a strategic manner, maximize productivity, and keep you organized.
Download the free resource below.

Posts Tagged "content marketing strategy"
---
Facebook Marketplace has added a Housing section, which lists property for sale and property rentals.
If you're a real estate marketer, Facebook's newest foray into the social marketplace is likely to impact your strategy. In November, the 'Book announced that it would begin allowing users to search for housing rentals and sales on its Marketplace platform.
For those who are unfamiliar, Marketplace is Facebook's answer to Craigslist — a platform that lets users buy and sell items near them. The new housing section allows individuals —including brokers, agents, and property managers — to list their available properties. Additionally, the company has partnered with Zumper, Apartment List, and other third-party sources to add "hundreds of thousands" of rental listings.
Listers can add 360-degree photos so potential buyers and renters can take a virtual tour from the comfort of their couches. Those searching for properties can filter by location, price, number of bedrooms, square footage, etc.
Facebook's Bowen Pan says, "Marketplace is a popular place for people to look for a home to rent. Now that we're adding listings from Apartment List and Zumper, people can search even more options in the U.S. to find a place to call home." The company aims to "bring ease and convenience to customers" with this addition.
How should you approach Facebook Marketplace?
As a real estate marketer, this presents another opportunity to get your property in front of potential buyers and renters. Here are some points you need to know to successfully list your property on Facebook Marketplace Housing.
User search criteria
Facebook is using its powerful search algorithm to let users narrow their rental search based on location, price, size, number of bedrooms, and even if an apartment is pet-friendly. This means making sure all your listings have accurate and specific details. The more specific you get, the more your target audience can find you.
Facebook is location specific
As with Craigslist, Facebook Marketplace lets users select and search within their area. More than likely, you're already keeping track of demographic data for your target buyer or tenant base. Make sure that as you list your properties on the sites that Facebook pulls from, or on Marketplace itself, that you're keeping in mind that target demographic, and including location markers that will help your property show up in their searches.
Facebook's goal is to be a one-stop shop
If you're aware of this fact, it can help you. Facebook is positioning Marketplace to become a one-stop commerce platform for food, shopping, and even job hunts. How does this impact your marketing efforts? Know that when users come to Marketplace, they are primed to be interested in all aspects of their housing prospects — from dining to neighborhood attractions to community events.
This is where your content marketing strategy comes into play. By providing content about various types of information about the area surrounding your listing (top restaurants, employers in the area, what to do on a weekend, etc.), you're poised to capture the lasting attention of your potential buyers or tenants.
Related posts:
Posts Tagged "content marketing strategy"
---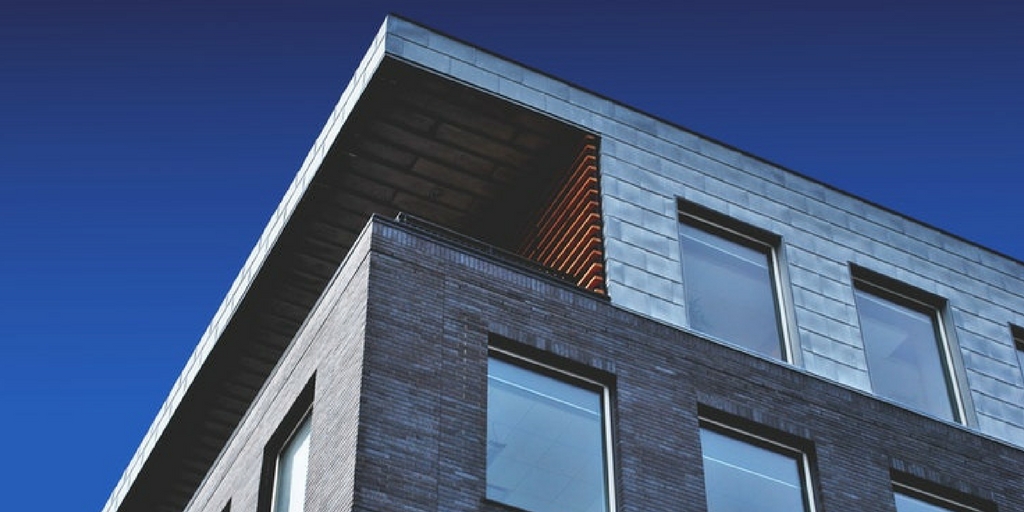 Here are Fronetics Real Estate's most-viewed real estate marketing posts from the last year.
2017 was an exciting year for Fronetics Real Estate. We officially launched our brand, and website, in September. But despite our relatively recent kickoff, FRE is an entity born out of a longstanding expertise in real estate marketing. We have been working with residential and commercial real estate clients for many years under our parent brand, Fronetics.
It is that expertise that we aim to provide for the readers of the Fronetics Real Estate blog. This year, the following have been our most-viewed posts.
Top 10 real estate marketing posts
1) Using Content Marketing to Market and Sell Luxury Real Estate
In real estate sales, you want people to find your properties, like what they see, and ultimately be moved to purchase. In other words, you want to attract visitors, convert visitors to leads, and convert leads to deals. Innovative luxury real estate firms are finding ways to leverage digital tools to guide more buyers down that path to purchase. Read more
2) This Is How Often Real Estate Companies Should Post on Social Media
With social media networks changing daily, it's hard to keep up with where to distribute content, much less how often. Countless studies have attempted to solve the social-media-frequency equation. And while audiences vary across price points and regions, best practices give us some general guidelines. Here's our assessment of social media posting frequency. Read more
3) The Metrics You Should Be Measuring in Real Estate Marketing (Hint: Not Vanity Metrics)
Whether renting a new property or launching a social media campaign, we look for instantaneous numbers that will affirm we made the right choices. But here's the problem: not all metrics are created equal. So-called vanity metrics are measurements that have no bearing on your bottom line but can give you an inflated sense of success. Read more
4) Learn How Content Marketing Increased Real Estate Sales by 37% in 90 Days
Consider this case study of a leading real estate marketing firm who chose to use digital and content marketing to shake up their traditional marketing approach. After just three months of beginning a digital and content marketing program, the firm recognized significant gains in web traffic, social media engagement, and brand exposure. Read more
5) This Is the First Thing You Should Do in Real Estate Marketing
Content marketing is one of the most effective ways to elevate your property's reputation in the market, reach prospective buyers or tenants, and increase occupancy. Yet while many real estate marketers are using content marketing, not all feel their efforts are successful. Why do so many organizations feel they are failing? Simply put, they do not have a documented strategy in place. Read more
6) Real Estate Firm Grows Sales by 300% through Content Marketing
this case study about a prominent real estate marketing firm in one of the most competitive markets in the U.S. When traditional tactics weren't bringing in the kind of business needed to sell 1,500 new-construction homes in a new planned community, the firm turned to a new content marketing program to increase web traffic and build brand awareness. Read more
7) Social Media Can Be a Strategic Weapon in Real Estate Marketing
The real estate industry is built on relationships, partnerships, cooperation, networks, and communication. Being social is a key part of forging a successful real estate marketing strategy. It's time for the industry to embrace the tools that social media platforms offer. Read more
8) Paid Digital Advertising: A Beginner's Guide for Real Estate Marketers
By investing in paid digital advertising, you can boost the reach of your posts, display ads, and videos. Pair quality content with a comprehensive digital advertising strategy, and you will be in a position to drive more traffic, create more brand visibility, and sell or lease more properties. Read more
9) 6 Signs It's Time to Consider Outsourcing Your Real Estate Marketing
Real estate companies are increasingly open to outsourcing real estate management because it allows them to focus on their core competencies while improving effectiveness. So why not apply the same rationale to bolster your marketing efforts? Don't be afraid to look outside the box for the marketing tools you need to succeed. Read more
10) 5 Tips for Building a Successful Real Estate Social Media Marketing Program
Social media is an excellent tool for real estate marketers to communicate with residents/tenants, build brand awareness, gain market intelligence, and even identify prospective tenants or buyers. Particularly if the latter is your focus, it's easy to celebrate every follower you earn as a marketing success. But it's important to remember that a social media follower doesn't necessarily equal a buyer/tenant. After all, participating in social media is not only about earning a large following; it's about building relationships with those people. Read more
Runner-up posts:
Posts Tagged "content marketing strategy"
---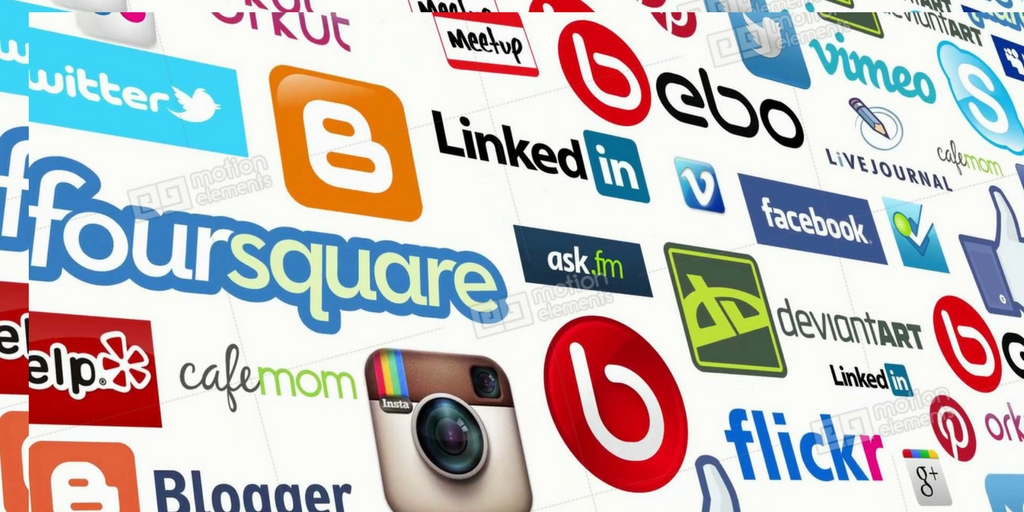 Committing these social media don'ts when managing a property may get you in a heap of trouble.
It's easy to get bombarded with suggestions on how to interact with your audience on social media. In fact, social media can be particularly tricky for property managers: for example, many tenants will bash your property for all the world to see for small issues or in an attempt to get a free month of rent.
But amid the endless barrage of ideas for what to do, it's worth remembering that not all social media engagement is equal. Just as shying away from social media isn't a good strategy, it's also important to remember what not to do.
Let's look at 6 specific don'ts for keeping your proverbial foot out of your business' mouth online:
Social media don'ts for property managers
1. Don't assume that just because you're online, offline rules of communication and conduct don't apply.
It may seem obvious, but it's all-too-often forgotten. This is a good rule, and an easy metric by which to judge any content before posting: Your interactions with current and potential tenants online should measure up to professional interactions you would have in person.
2. Don't re-post, re-tweet, re-gram, or re-share external content without a thorough check first.
Re-posting content that's of interest to your audience is a great way to promote discussion and engagement, especially for the highly social business of real estate marketing. But don't get sloppy. Remember that even if content didn't start with you, if it's posted on your property's social media accounts, it represents your business, and can reflect on your property and professionalism. Make sure content is well-researched and from reliable sources. Want to re-post something controversial? Just be sure to include a disclaimer or explanation in your post.
3. Don't forget that emotional intelligence is just as important for businesses as for individuals.
This one is especially key for real estate marketers, since real estate decisions are so personal. Never forget that behind every social media account is a human being. The bottom line: "Bring emotional intelligence to your social media management. Take the time to address any issues with compassion and understanding."
4. Don't ignore comments.
Social media is all about engagement with your audience. Yes, responding to every comment takes time and resources, but it is well worth the effort. A comment ignored sends the message that you don't feel that your reader's question, concern, or observation is important. Use comments as the opportunity they are to interact with your followers, and show them that you are ready and willing to address any issues they may have.
5. Don't delete negative comments.
Another cardinal sin for real estate. Once it's online, trust that people have seen it. Deleting a complaint will only make your business appear insensitive and evasive. Addressing negative comments demonstrates that your company is proactive about resolving issues and taking care of your tenants.
6. Don't forget the basic principles of common sense and good judgment.
This one comes from John P. David of David PR Group. It seems like another obvious one, but people and businesses violate this principle all the time. Always have at least two pairs of eyes on everything you are going to post, and anything remotely controversial should be thoroughly vetted by as many people as necessary. When in doubt, David says, don't post.
If your company has committed any of these social media don'ts in the past, don't panic. These platforms offer an ideal place for renewing and tweaking your image. Invest in the creation of a good social media policy. Don't give the enormously important task of social media management to a summer intern. And, for goodness' sakes, remember you're a human talking to other humans.
Related posts:
Posts Tagged "content marketing strategy"
---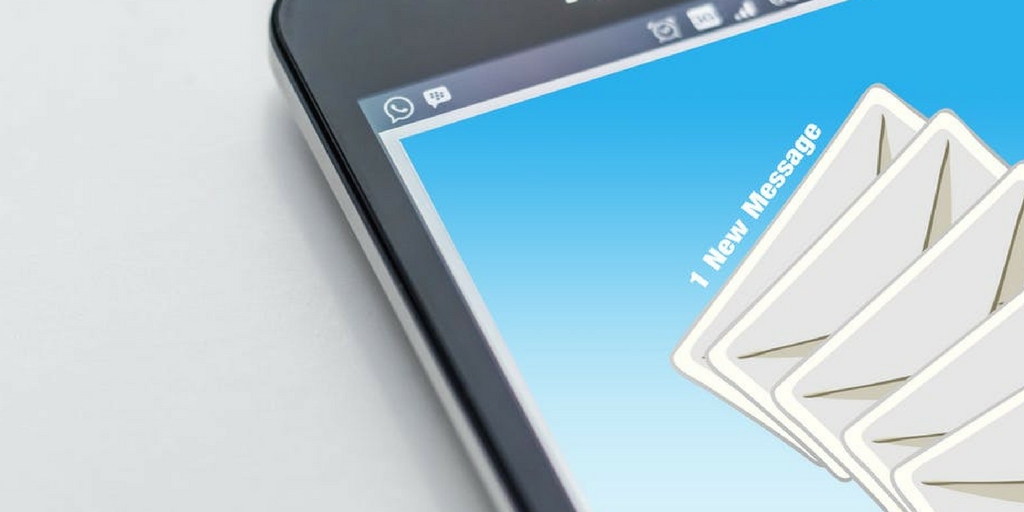 The majority of your prospective buyers and tenants are reading emails on their phones, so you'd better be sending mobile-friendly marketing emails.
My mornings are probably much like most of yours: As soon as my sleepy fingers can silence my alarm on my cell phone, I open up my email, before my feet even hit the floor. I will check my email again while I'm eating breakfast — and possibly a third time while I'm in line waiting for my coffee.
With the explosion of smartphones, more and more people are taking to their phones over their desktop computers to check email. It's not hard to understand why; our phones are with us all day long. In fact, 54% of emails are now being read on a mobile device, a 40% increase in the last five years.
When a majority of your audience is reading your marketing emails on their mobile devices, it's imperative that you're creating emails that are optimized for mobile viewing.
Here are 6 essential tips for creating mobile-friendly marketing email campaigns.
1) Keep them short and sweet.
When writing copy or email, your content should be to the point. But this is especially true for mobile-friendly emails. Small screen size and increased likelihood the user is multi-tasking are just two reasons why efficiency is key.
Create messages that are easy for the eye to scan. Use bullet points or short paragraphs to keep the reader engaged. Strip out anything that's not totally necessary, and drive recipients to landing pages for more information.
2) Less is more.
Not all mobile devices include your images. Android users, for example, will find their email images are off by default unless they change their settings. It's also important to remember that large image files take longer to download. And nothing drives people away like slow load times.
What does this mean for mobile-friendly emails? Your content needs to be front and center, with less reliance on images. This can be tricky for real estate marketing, where the visual is key. But if your content is snappy and intriguing, readers will follow their curiosity and peruse images you link to.
3) Get to the point.
A typical desktop inbox displays about 60 characters of a subject line, while mobile devices show just 25-30 characters. Mobile-friendly emails place the offer or call-to-action at the beginning of the subject line where it's more likely to be seen.
4) Get responsive.
We've all opened an email or webpage on a mobile device and had to squint to read it. Web content designed for desktop screens are barely legible when shrunk down to this size.
Try using a responsive template to ensure that readers are viewing your email the way you intended. Responsive emails use fluid tables and images to make content flow across different screen sizes.
5) Button it up.
I know it's not just me and my fat fingers: Links are difficult to click on mobile devices! Instead try using buttons for your calls-to-action.
Make sure any CTA buttons are toward the top of your email, so readers know what you want them to do right away. Also, buttons should be large in size and surrounded by plenty of white space so readers don't accidentally click on something else.
6) Test your work.
After making your emails as mobile-friendly as possible, don't forget the most important step: testing. Send out test emails to your coworkers that use different devices to ensure that your emails look exactly like you want. With 98.4% of users reading email on Android and iOS, those operating systems should be your main focus.
Don't lose readers before they've had a chance to open, read, and engage with your emails. Use these 6 tips for more mobile-friendly emails to help improve engagement rates, lead conversion, and profitable investor action.
Related posts: